Huntley boys track and field dash to first place, defeat Prairie Ridge and Crystal Lake Central
On April 17, the Boys Track and Field team went up against Prairie Ridge and Crystal Lake Central in a home meet. The meet took place on the outdoor track, taking advantage of the warm weather and calm wind.
Huntley pulled out on top with a total of 93 points, with Crystal Lake Central taking second with 49 points. Prairie Ridge followed in the rear with 37 points.
This meet was all about the athletes showing their coaches what they could do out on the track, with special attention on the boys who have not yet been able to compete at invitationals. The team did not disappoint, successfully accumulating enough points to give them the win, above and beyond the competition by over 40 points.
"We told all of the guys before the meet that they should treat the meet like an audition," coach James Rolando said. "…Overall I think all of the coaches were happy with the performances of almost everyone."
Nine Huntley students placed first in their event including Eric Mooney in long jump and 100 meter dash, Jacob Riese in pole vault, Ben Litwin in discus, Rasheed Ahmad in the 3200 meter run, Brian Bala in 110 high hurdles, Matt Kapolnek in 800 meter run, and Melvin Bonsu in the 200 meter dash. Huntley's 4×200 meter relay also won first by default.
Along with Mooney, sophomore Alex Pitrone also placed first in 2 events: 300 int. hurdles and shot put. The latter being a very promising event for the future of his high school career, where according to Rolando, Pitrone has been improving on each week.
Senior Matt Kapolnek set his personal record in the 800 meter run, shaving his time down to 2 minutes and 1.6 seconds.
[metaslider id=19235]
Huntley will be seeing both Prairie Ridge and Crystal Lake Central again later in the week on Thursday and Friday at the McHenry County Classic, making the April 17 track and field meet a vital one for preparation.
"Crystal Lake Central and Prairie Ridge are two of the better teams we will see again at the county track meet this week," Rolando said. "So it was definitely good competition for this week."
According to junior Dubem Anikamadu, the season has been going really well, especially for a younger, brand new team. Both JV and varsity teams have been able to compete well against other schools in the area.
With a couple invitational wins already under their belt for the outdoor season and a third place win out of 13 other schools at the Minooka Invite, the team has hit the ground running early with a very successful start to the season.
Hang on for a minute...we're trying to find some more stories you might like.
About the staffer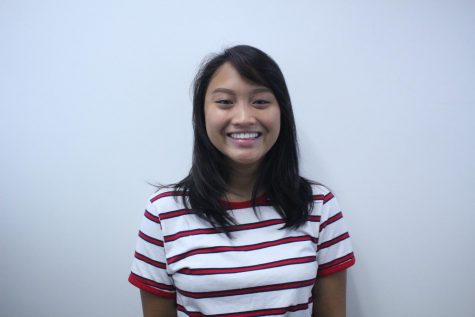 Faith Losbanes, print editor
Faith Losbanes is the Print Editor of The Voice; this is her third year on staff. In her free time, Faith likes to play piano and guitar with her family and paint whenever she gets the chance. While she's actively involved in theater at the high school, you can probably find her nerding out about something with her friends in the hallways.