Feb. Board of Education COW Meeting: Band/Orchestra Proposed for Fifth Grade
Erika Schlichter, assistant director of Learning and Innovation, proposed to the Board of Education, during their Committee of the Whole meeting on Thursday, the integration of the band and orchestra program into the fifth-grade level.
This idea comes after last month's fine arts hallway expansion proposals, another step forward for the district's band classes.
Both sections would have three concerts a year, with recruitment taking place in the spring of fourth grade; practices are currently scheduled to happen four times a week. Three teachers would be hired for the plan: two for the band and one for the orchestra.  
The project has not yet been approved but is expected to go through the procedure smoothly. 
"We are very excited for this opportunity." Schlichter on the band/orchestra proposal
In other news, the board listened to staffing tier updates for the 2019-2020 school year. Reductions in staff are necessary for the elementary level, as student size has tapered off, but steps are being taken to ensure as few layoffs as possible.
These new positions include curriculum writers and "inquiry teachers," whose occupations provide for a more fluid environment. More details will be available towards the start of the hiring process.
As covered in this article, Huntley High School will see massive additions to its fine arts wing, which were approved by the Board in a special meeting before all other items.
The project is expected to be completed by the summer of 2020.
About the staffer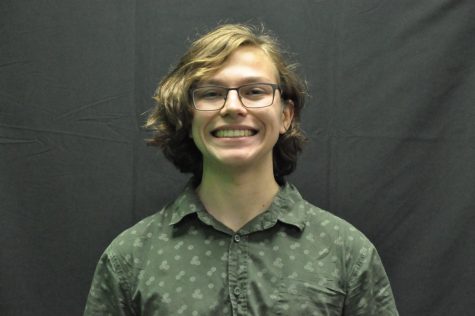 Braden Turk, managing editor
Braden Turk is the co-managing editor and a third-year staff writer for The Voice. He loves to watch and discuss movies, read, and write about a variety of topics.