"Happy Death Day 2U" mildly entertains but does not exceed expectations
The slasher and comedy movie series "Happy Death Day" returns with its sequel "Happy Death Day 2U."
The main character, Tree Gelbman, finds herself stuck in a time loop- just as she was in the first movie. She also has to worry about getting murdered by someone in a baby-faced mask all over again.
Tree encounters a parallel universe where her boyfriend, Carter, is dating someone else and where her mother, Julie, is still alive.
Carter's roommate, Ryan, is responsible for trapping Tree into another universe- due to a time-altering science project he developed with his lab partners.
I actually loved the first film in this series, but I felt that a sequel was quite an overkill.
Of course, the whole movie is based on Tree repeating the same day until she figures out how to escape the time loop, but I can only put up with so many recurrences.
Though there were new twists and other elements incorporated into the sequel, I still felt that the plot structure was too similar to the first movie.
Repetition was utilized to the point where it almost got boring. I gradually stopped caring about what could happen next, since it seemed like I was watching the same scenes over again.
Despite this, the movie surprisingly shares a valuable lesson. Tree contemplating over which universe to stay in conveys the importance of taking a leap of faith and living for the present, rather than dwelling on the past.
Seeing her mother in a parallel universe teaches Tree the necessity of moving forward and accepting life's circumstances.
She is challenged to choose between going back to her real life without her mother, or staying in the parallel universe and living a life that is not her own.
One scene, in particular, is bittersweet and emotionally-charged: Tree has a heart-warming talk with her mother, which demonstrates the intense longing Tree feels for having her parent in her life.
Unfortunately, the sentimental moments did not overpower the cringe-worthy moments. The dialogue between the characters was too cheesy. Particular scenes as a whole were strange and unappealing.
Similar to the first movie, the new film made me scared to watch during the more violent bits, since I really do not settle well with any amount of knives and blood.
I would still consider the sequel to be more of a comedy than a horror film. I definitely believe that it would be hard to develop a sequel equally as successful as the first film. There is no doubt that it is difficult to work with the time loop storyline.
"Happy Death Day 2U" served as mediocre entertainment, but it did not exceed my expectations.
Hang on for a minute...we're trying to find some more stories you might like.
About the staffer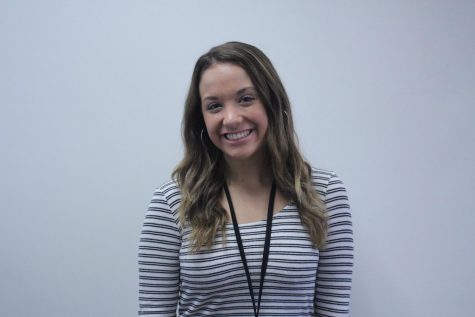 Mady Borst, staff writer
Mady Borst is a staff writer for The Voice and huntleyvoice.com. This is her first year being a part of the staff. In her free time, Mady enjoys singing, writing poetry, and trying just about every restaurant there is in town. She also loves to volunteer and travel.