Q/A with Senior Brygida Fudala
Every month, I ask a Huntley High School student or faculty member 10 random questions to get to know them better. This month, I interviewed senior Brygida Fudala.
Q: What is your favorite color?
A: Purple, like lilac purple, or mint green.
Q: What is your favorite card game?
A: Mao, because it's fun to play when there are new people. The only rule is that you can't talk about the rules, so it makes it interesting.
Q: What is your favorite thing about spring?
A: The weather. It's pretty and the flowers start to bloom.
Q: What is your favorite class?
A: As of right now, Current Issues with Mr. Banas.
Q: What is your favorite thing to do in the summer?
A: I like to go swimming because it cools me off when I am hot. I also like tanning.
Q: If you could go into the future or the past, what would you do?
A: I would go to the future because I could see what my life is like. See who I am married to, how rich I am, how many kids I have.
Q: What is your favorite way to style your hair?
A: I like to have it up in a bun so it is out of my face. It annoys me if it is in my face, or behind my ears.
Q: What is one thing that people might not know about you?
A: I fell down a window well when I was 3 years old.
Q: What is one thing that you are looking forward to in the next month?
A: Well, at the end of March, I'm going to Iceland, so I'm excited about that. I'm excited for Prom.
Q: In five years, where do you see yourself?
A: I would probably be in college, either North Carolina State or Iowa State, for veterinarian medicine.
Hang on for a minute...we're trying to find some more stories you might like.
About the staffer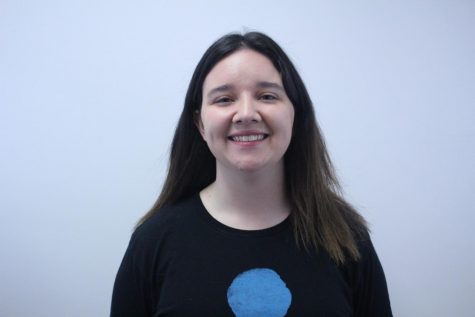 Danielle Rhody, sports editor
Danielle Rhody is the sports editor of the Voice. This is her second year on staff. In her free time, she likes to listen to music, watch Netflix, and read. She loves to watch sports, especially football and ice hockey.