"Ad Astra" reaches for the stars
With the rapid improvement of CGI and visual effects, films set in space have become a trend over the past few years — 2013 had "Gravity," 2014 had "Interstellar," and 2015 had "The Martian." Now, with the aid of spectacular visuals and genuine passion, 2019 has "Ad Astra."
The seventh feature of director James Gray, "Ad Astra" follows astronaut Roy McBride (Brad Pitt) on his mission across space to recover his missing father, whose expedition on Neptune is causing a series of power surges that threaten to destroy the solar system.
The film wastes no time getting into the action, its first scene detailing McBride's survival of a severe power surge to the antenna he was doing maintenance on. This scene has the first of many breathtaking shots in the film, showing Pitt hurtling to the ground after being struck by the surge.
Speaking of which, "Ad Astra's" visual effects are undoubtedly one of its best features, not to mention its cinematography, which was done by Hoyte Van Hoytema of "Interstellar" and "Let the Right One In" fame. Van Hoytema makes strong use of close-ups and color palettes, especially when it comes to the rust of Mars or iciness of Neptune. Gray wanted to create "the most realistic depiction of space travel [in film]," and with his crew's help, he succeeded.
Pitt is another strong suit of "Ad Astra," his performance ranking as one of his best in recent memory. Emotionally repressed with the exception of a few key scenes, his acting is unexpectedly nuanced, almost to the point of alienating the viewer. Once you understand his quirks and mannerisms, however, the pieces fall into place and "Ad Astra" fully envelops you in its world.
Although the action and visuals were pleasing, the narration felt incredibly out of place. Most of the information McBride is telling us can be inferred through visuals alone. He makes some good observations from time to time, but some lines can be distracting and borderline hamfisted. (The narration reminds me of the studio-enforced voice-over in the theatrical cut of "Blade Runner." Thankfully, it's never quite on the level of, "Sushi, that's what my ex-wife called me. Cold fish!") But, in the face of great cinematography, performances, and themes, this is nothing more than a nitpick.
Since its purchase by Disney, producers 20th Century Fox have been performing poorly, from the critics' panning of "Dark Phoenix" to the disappointing box office return of "Stuber." With "Ad Astra," they may have found themselves a hit, and I sure hope so: the film wholeheartedly deserves it.
Hang on for a minute...we're trying to find some more stories you might like.
About the staffer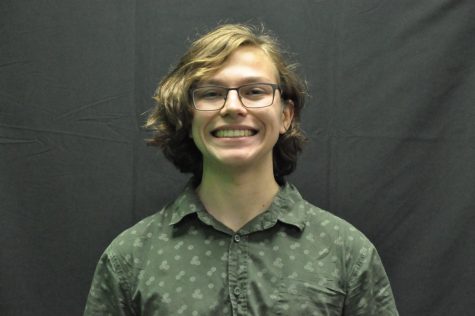 Braden Turk, managing editor
Braden Turk is the co-managing editor and a third-year staff writer for The Voice. He loves to watch and discuss movies, read, and write about a variety of topics.