Committee of the Whole discusses arming teachers, new courses
Last night's Committee of the Whole meeting was quite eventful, with topics ranging from arming staff in the classroom to new Huntley High School courses.
There were a total of 13 new classes proposed, some of the highlights being AP Art Studio, Spanish for Spanish Speakers III, and Accelerator, the second level of the Incubator program.
"You'll see some pretty exciting things," said Erika Schlichter, assistant superintendent of Learning and Innovation. "As we have been doing the last five or six years, we're building out some of our academies."
Also introduced was Robotics and Drones, which is proving to be a very popular course; the $32,000 start-up cost of the necessary technology will be covered if the class moves forward.
A full list of the courses is available below as they were presented in the Executive Summary:
English IV – Literature for the Fine Arts

AP Art Studio

Advanced Dance

Global Scholar Capstone

Accelerator

Culinary Arts II

Education Pre-Internship

Fashion Basics Dual Credit (in place of Fashion I)

Fashion II – Dual Credit with Harper Community College

Introduction to Networks

Robotics and Drones

Intermediate Algebra Transitional Math

Spanish for Spanish Speakers III
The courses will be voted upon at the Nov. 14 Regular Meeting. 
Near the end of the open session, the board voted 5-2 in favor of allowing trained staff to carry firearms. Note that this is simply the district's decision for the Illinois Association of School Boards, which collects opinions from around the state and advocates for the most popular choice. 
According to some board members, this decision was not made based on District 158's needs, but rather other Illinois schools that may require more immediate safety procedures. The two members opposed to the plan both cited that, as parents, they would want to know if a concealed weapon was in their child's classroom.
IASB has not yet revealed the outcomes of the surveys.
Hang on for a minute...we're trying to find some more stories you might like.
About the staffer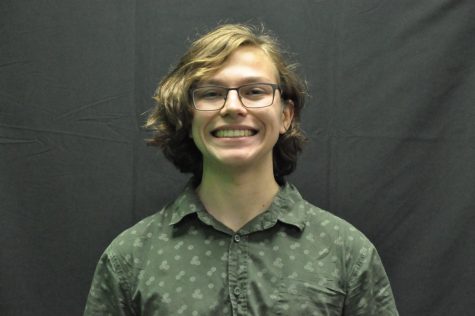 Braden Turk, managing editor
Braden Turk is the co-managing editor and a third-year staff writer for The Voice. He loves to watch and discuss movies, read, and write about a variety of topics.