Former One Direction Liam Payne member lacks direction in new album
Despite Liam Payne's past success in the music industry with the band One Direction, his first debut album, "LP1," is  one-dimensional and lacks sufficient depth to be considered a substantial success. 
The 26-year-old singer, whose musical talent was first recognized on "The X Factor" in 2008, has proved he can churn out shallow song after shallow song in his new album. Eight of the 17 songs were released previously, the first being "Strip that Down," a trashy, sex-crazed single that makes me doubt Payne spent more than 20 minutes writing it. 
The 17 song album kicks off with "Stack It Up" (featuring A Boogie Wit da Hoodie), a bland, typical pop song that portrays Payne as money hungry celebrity, followed by "Remember," a more sorrow ballad that's slow-building but isn't all that memorable. 
The fourth track, "Hips Don't Lie," is glossed-over and seems to be heavily autotuned. Payne has an impressive vocal range but his talent is squandered by additional layering effects. 
"Rude Hours" is another sex-obsessed song with promiscuous lyrics. Payne's voice all but fades into the background.
"Bedroom Floor," the second-to-last song of the album, was co-written by Charlie Puth, but that doesn't really make any difference to the quality of the song. At this point I'm struggling to find any redeemable aspects of this album. 
The last song, a Christmas carol titled "All I want (For Christmas)," is really the only song worth listening to on the album. The song is a piano ballad that showcases Payne's impressive vocals without any background layers. 
Overall, each song is indistinguishable from the next. If you asked me my favorite song of the album, I wouldn't be able to tell you; they all sound the same. Payne did not stretch his creative wings with this particular album, and it does nothing to set him apart from other solo artists. It seems like the sound he chose doesn't really suit him; if he wants to be successful, he may want to consider returning to his Pop roots. If you're a fan of trashy, immature lyrics and heavy beats this album is perfect for you!
About the staffer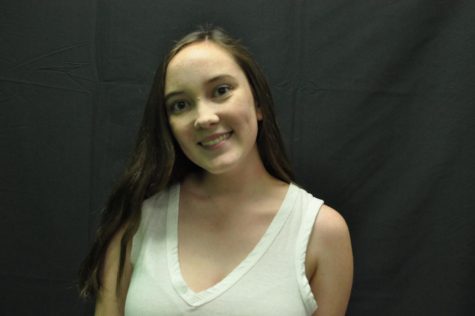 Skylar Sharkey, floating editor
Skylar Sharkey is a floating editor and this is her third year on The Voice. She was named after a character in the movie "Good Will Hunting." In her free time she enjoys reading, writing, and traveling.