"BoJack Horseman" comes to a bittersweet conclusion
On Jan. 31 the final episodes for Netflix's "BoJack Horseman" were released. These episodes were the ending that the show needed in order to help take it to the top, and was a stunning conclusion to the already amazing show that is "BoJack Horseman."
The show picks up basically where we saw it last, with BoJack going off to Connecticut to become an acting professor at a college university. It starts off with a happy and hopeful tone as BoJack is able to put his past behind him and finally move on with his life.
But then it takes a huge shift as the cliffhangers in the first half of the season come back and BoJack must once again face his past and everything that he has done wrong in life.
For the show being a comedy, there are a lot of dark and dramatic moments that deal with very serious topics, such as depression and substance abuse, but it is able to counteract this with all the feel good moments it does have. In these last episodes everything that could possibly go wrong does go wrong for BoJack, and he is once again faced with the challenge of having to cope with his past and present. 
In "BoJack Horseman," the second to last episode of every season is always also the pivotal moment that everything has lead to and the episodes are always the heavy hitting and more serious. This season's is so strong and so well built up to that it honestly has to be my favorite episode of the entire series. It's the big moment that the whole six seasons so far have been leading up to and it perfectly sticks the landing. 
This show has a lot to offer its viewers, with deep meanings scattered throughout that really make you think, as well as perfectly written characters. BoJack is a character that really isn't meant to be liked since he has done a lot of horrible things in his life, but he is just so hard to not sympathize with and root for. 
While this season did have a lot of sad and dark moments, the overall ending was more of a bittersweet one with a lot of major characters making strides to better their lives.
For me the ending episodes of "BoJack Horseman" had a lot of hype and were able to deliver everything I had hoped for and really nail the conclusion. I really think that lovers of this series won't be disappointed and I highly suggest that everyone watches "BoJack Horseman" at some point or another. 
Hang on for a minute...we're trying to find some more stories you might like.
About the staffer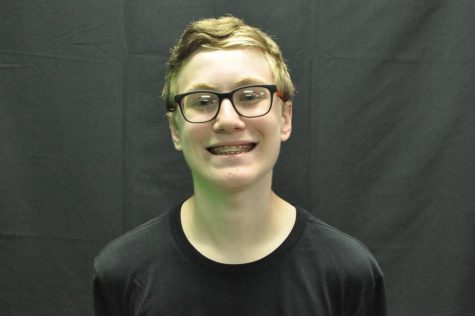 Alex Hartleb, staff writer
Alex Hartleb is a first-year staff writer for The Voice. In his free time he enjoys hanging out with his friends and playing "Magic: The Gathering." He also enjoys watching sports, TV, and movies, especially those from Quentin Tarantino.