HHS Travels the World: Annie Mitchell
Summer is the time of the year when students get to kick back and relax. They often find themselves hanging out with friends, going to the pool, or chilling at home watching Netflix. Another fun thing to do when you have time over the summer is to go on a road trip. Whether it is with friends or family, it can still be a great experience. Junior Annie Mitchell went on a road trip with her extended family to St. Louis, Missouri. 
The main reason why Mitchell's family decided to go to St. Louis was specifically  due to the total solar eclipse that was going to be happening. St. Louis was designated as one of the best locations to view the eclipse.  It is very rare that a total solar eclipse will occur more than once within one's lifetime. 
"The eclipse itself was very cool to see and was definitely a once in a lifetime opportunity," Mitchell said.
Although the eclipse was very cool, it was not Mitchell's favorite part of the trip. Her cousins happen to be very big barbecue enthusiasts. That was part of the reason why her family chose to go to St. Louis. It is known to consume more barbecue sauce than any other city in America.
"We ate at new places everyday and the food was phenomenal! I would probably go back to St. Louis just for the food," Mitchell said.
Mitchell's family also got the opportunity to visit the City Museum. This is not your average museum. It's kind of like a huge playground. There are tons of creative exhibits throughout the museum. Many of the exhibits feature re-purposed architectural and industrial objects. 
"If you Google a photo of it, you will see it is far from normal. While we were there, we went up onto the roof and went on the Ferris wheel. You could see everything from up there. I highly recommend the museum for everyone no matter how old you are," Mitchell said.
There is plenty more to do in St. Louis as well. Mitchell and her family had the opportunity to take part in these activities as well. Such as going on a cave tour, going up the gateway arch, and going rafting on a river.
"My favorite memory of the trip was honestly spending time with my family, but it was also really fun going up into the arch and seeing all of St. Louis from up there," Mitchell said.
Next time you or your family is planning a trip, think about staying within the country. You do not have to go far to create new memories with the people you love. Your next adventure could be just one car ride away! 
About the staffer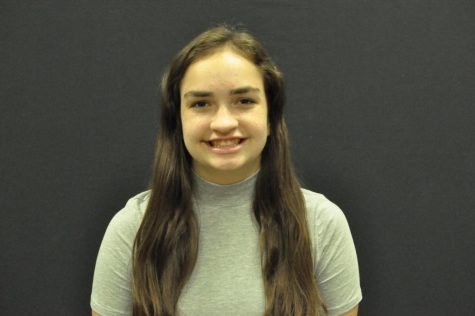 Lindsey Leigh, staff writer/photographer
Lindsey Leigh is a first-year writer and photographer for The Voice. She has traveled to 22 countries, lived in Singapore, and plans on visiting more. In her free time, she likes to watch movies, dance, and spend time with her friends. She also enjoys volunteering and photography.