Jersey Mike's vs. Jimmy John's: Battle of the Sub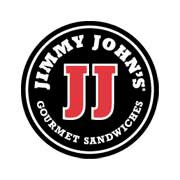 Alex: Team Jimmy John's
Instead of talking about our favorite sweet treats this Halloween weekend, Emma and I decided to test out our favorite cold cuts.  We hit the streets and went to Jimmy John's, then to Jersey Mike's, and two sandwiches later, picked our favorites.
I have had Jersey Mike's more than Jimmy John's because of  its close proximity to the AMC movie theater, and I was a little bit apprehensive to go somewhere I was not as familiar with.
And I am so glad I did because I decided that a number five Vito from Jimmy John's trumps my number 10 original Italian at Jersey Mike's.  If you could not already tell, I like to channel my Italian heritage when it comes to picking subs.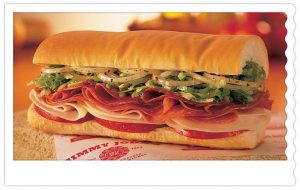 Both sub shops had the usual culprits: turkey, ham, meatball, Italian, tuna, and cheese steak.  I found that my Vito from Jimmy John's had a greater variety of flavor with all of the different cuts and cheeses.  I also liked Jimmy John's lettuce better because it was thinner.
Jimmy John's is known for being "freaky fast," and it did not disappoint.  By the time I finished paying, my sandwich was already ready.  At Jersey Mike's, I had to wait a few minutes before my sub was ready.  Convenience is key, people.
Jersey Mike's ended up being much more expensive than I remembered, with a mini original Italian sub being about $6.  At Jimmy John's, a sandwich with chips and a drink is around $8, so you definitely get more for your money.
Jimmy John's has multiple locations throughout the town, as well as drive through and delivery services.  Their "freaky fast" delivery makes it easy for a busy teenager or athlete to have a sub delivered before a game or on their way to work.  For most teenagers, convenience is a huge factor.
So next time you get in the mood for a cold cut, I highly recommend you ditch Jersey Mike's and give Jimmy John's a try.  It is very likely you will find one on whatever road you are on, and you will receive your sandwich before you can even finish ordering.  The price, quality, and convenience are all worth it.  There is no better way to cure a craving than with some fresh cold cuts.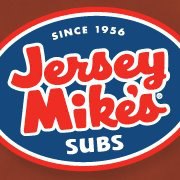 Emma: Team Jersey Mike's
This week,  Alex and I went on a search for the best deli sandwich, we tried Jimmy John's and Jersey Mike's.
At both places I had a sandwich on traditional bread, with turkey, provolone, lettuce, mayonnaise. At Jimmy John's, this is called a number four, Turkey Tom. And at Jersey Mike's, a number seven is a turkey and provolone, with the ability to add anything you would like.
I have decided that Jersey Mike's is better than Jimmy John's for multiple reasons. At Jersey Mike's, the deli meat and cheese is extremely fresh. When they make your sandwich, they cut the meat in front of you to show you how fresh it really is.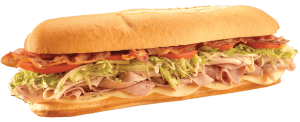 In my opinion, not only the meat at Jersey Mike's was more fresh, but the bread was softer and the vegetables tasted and looked like they had just been cut.
At both restaurants, my total was roughly six dollars. But at Jimmy John's, all I got was one sandwich. At Jersey Mike's, I got a sandwich about half the size of the Jimmy John's one, with chips and a drink.
So, depending on what you like or want, it was possible to spend six dollars at both places.
The only problem with Jersey Mike's is that there are not that many around. There are Jimmy John's shops everywhere, and most have a drive through.
Jersey Mike's is definitely a better place to get a sandwich, but if you are on the run it is more convenient to get Jimmy John's. And although Jersey Mike's is more fresh, and tastes better, it is still a sandwich, and it may not be worth it to go out of you way to get one.
This is unfortunate, given that Jersey Mike's is better, but Jimmy John's is getting more business due to the convenience factor, creating more Jimmy John's restaurants and less business to Jersey Mike's.  
Another factor to take into consideration is allergies. For customers with gluten allergies or sensitivities, Jimmy John's offers what they call and unwich, with is the sandwich ingredients, wrapped up in lettuce. Jersey Mike's on the other hand, actually offers a gluten free bread.
Taking theses variables to count, if you are looking for a good gluten free sandwich, or fresh off the farm ingredients, Jersey Mike's is definitely has the perfect sandwich for you.