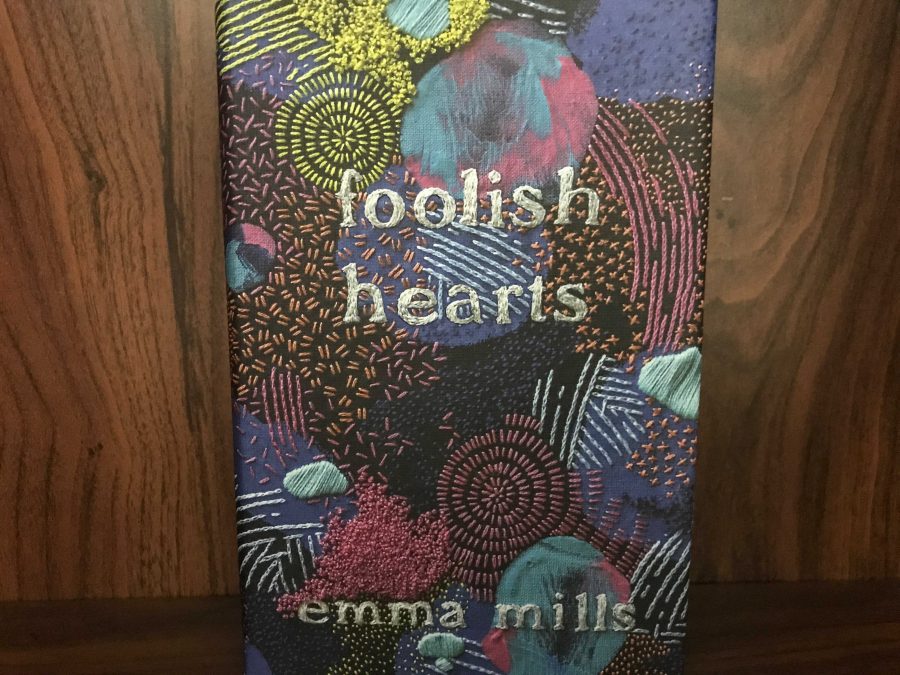 At Prospect-Landower School for Girls, Iris and Paige are the cutest couple. That is, until they break-up at an end of the summer party, and Claudia overhears.
Paige is the girl that everyone wants to be around whereas Iris is known as the mean girl. When school begins, Iris and Claudia are forced to be English partners. This leads to them to participating in the upcoming school play, A Midsummer Night's Dream, with Danforth Prep, the neighboring boys school. While practicing for the play, Claudia meets Gideon, a senior from Danforth Prep, and Gideon takes an immediate interest in her.
"Foolish Hearts" by Emma Mills focuses on Claudia and the unexpecting start to her senior year. The book is filled with sarcasm, romance, friendship, video games, and a boy band.
I generally do not like books like "Foolish Hearts:" more specifically the realistic fiction genre. I do not think I would have read this book had my mom not subscribed me to an online book club, Uppercase, that ships out a books signed by the author every month.
After saying that, I absolutely loved "Foolish Hearts". I loved the main character, Claudia, and all of her sarcastic remarks. Claudia is a realistic character, and she grows on you throughout the novel. The decisions she makes throughout the book are similar to decisions that everyone has to make in their life.
"Foolish Hearts" is set in the suburbs of Chicago. When I first got the book and found out it is set relatively close to our area, it increased my interest. However, most of the book takes place in Claudia's house and the daily places Claudia goes to.
Some parts of the book are also flashbacks, which are used to explain what Claudia and her friends are doing. They are also used for comedic effect.
I would recommend that those who enjoy realistic fiction books read "Foolish Hearts", but also readers who are looking for a nice change from the books they usually read.
Emma Mills has written two other novels, "This Adventure Ends" and "First & Then." "Foolish Hearts" was released on December 5, 2017.