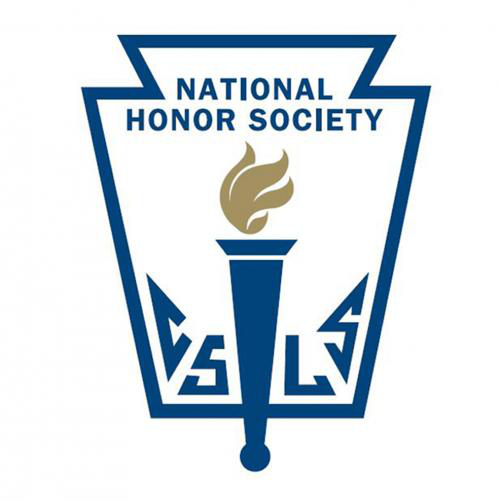 At 2:30 p.m. on Wednesday, March 3, Huntley High School students trickled into the cafeteria. As friends huddled around each other and began grabbing chairs from the front of the room, the National Honor Society officers prepared for their monthly whole group meeting. 
The meeting first began with attendance, however instead of a QR code for members to scan they were asked to check in with an officer who was in charge of different sections of the alphabet. For example, students with the last name beginning with the letter 'A' would go find the officer who was in charge of last names A-F.
This overall made attendance more organized and allowed for the meeting to move onto more pressing matters. 
After attendance, director of NHS and Chemistry teacher Melanie Lyons began the meeting by reminding members that they still needed help with child care assistance during the last District 158 Community Engagement Session. Students would be in charge of occupying the kids with crafts and activities while parents were in the meeting. 
Then Emily Glass, senior and president of NHS, spoke about the all-day blood drive happening on March 17. While NHS has had many blood drives, this one is particularly important as it is an all-day event and they need all the help they can get. 
Next, Lyons reviewed some of the scholarships that were available for graduating seniors. According to Lyons, they have not received any applications thus far for any of the scholarships. By issuing a friendly reminder, they hope to receive some applications soon. 
Finally, she concluded the meeting by letting juniors know that there were leadership opportunities opening up for next year. While it was not specifically said what the positions were, it is safe to assume they were the NHS officer positions that would become vacant after seniors graduated. 
When senior Sydney McGuine was asked how she felt this monthly meeting went, she said it went pretty well and was more organized than last month's meeting. 
If you are interested in becoming involved with any of the events and are an NHS member, please reach out to NHS director Melanie Lyons or NHS President Emily Glass.