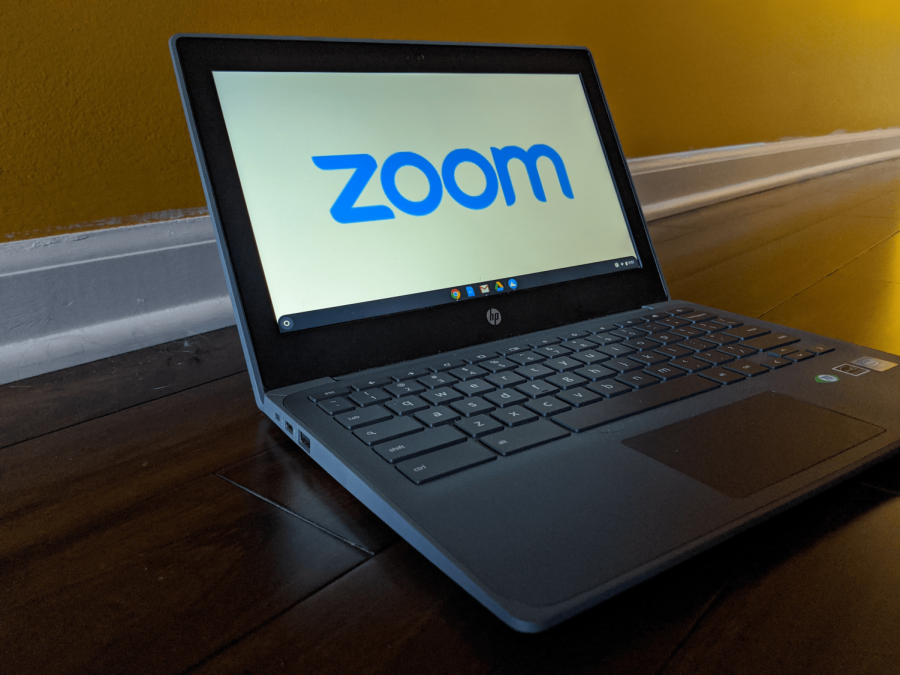 Students who normally have Individualized Education Programs or 504 plans have testing accommodations. The accommodations allow for them to get their tests read aloud or have teachers pull a group of students into a small group setting to test.
Students who often have their test read or even have extra help in class are having a hard time because they are not there in person. Due to having everything online,  students and teachers are taking this issue seriously. It is either challenging for them or they are getting used to it.
"Since I do have testing accommodations, I do believe it's harder for me personally over Zoom,"  freshman Ryan Rexroat said.
Meanwhile, some students are adapting to it pretty well. Teachers are trying their hardest to make online learning comfortable for their students.
"So far in my English classes, it's working out good. I haven't had any issues as of today, and my students have been good at communication as of what accommodations they want, so I can prepare," special education teacher Samantha Andrews said.
"Testing over zoom for me can be hard at times, but I do mostly get the concept and understand how to do it," Rexroat said.
Students may think it's hard at first, but they will get the hang of it over time.
"I am overcoming it by using coping strategies, and I am mostly getting good grades too," Rexroat said.
However, teachers are also finding new ways of testing for these students.
"If we have a summative assessment I will put them in breakout rooms. I also make a google form ahead of time to see what accommodations. If a student wants their test read aloud, I create an audio for them to listen to. [Another teacher] is running the test room. The process is if a student doesn't have a co-taught class or a program aid, the teacher has to fill out a google form," Andrews said.
Teachers and students are working hard and trying their hardest to work through this. The student's accommodations may be a bit harder, but they are doing a good job too.
"I obviously feel that it would be better if the students were here. I feel like I'm doing a good job to provide these testing accommodations and to support them with their tests," Andrews said.
Some students with IEPs are already in-person learning. There are some special education students who are back in the building and working hard with their combinations.
"It feels better than staying at home all week even if it means going to school two days a week, I'd choose that over staying at home. I feel that I have it under control and that I know people are there for me," Rexroat said.