A vacation experience at the Dominican Republic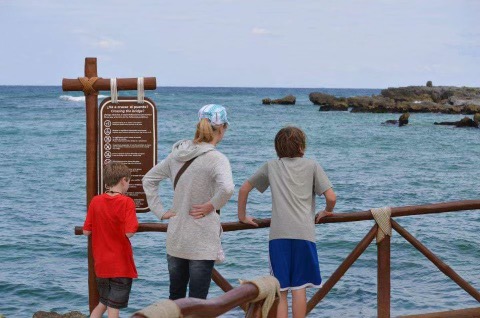 As his alarm clock rings, junior Dylan Lyon gets up and slams it to shut off. He rolls over and takes a look at the time: 4 a.m. in the morning. 
Lyon realizes he is about to take a 6-hour flight to one of the most beautiful countries in the world, the Dominican Republic. This is Lyon's first time out of the country, and it is sure to be an exciting one.
"I remember waking up and packing, and what the road was looking like ahead of me. I have looked at pictures of the Dominican Republic, but this was my first time actually going to see it," Lyon said.
On the plane ride, all Lyon could think about was how it was going to be there. After all, he was staying for around a month, so he hopes it will be the best. As the plane lands, he takes a look through the window.
"All I could see were palm trees, the ocean, the beach, and wildlife. It was nothing I have ever seen before," Lyon said. 
Lyon was staying at a hotel room near the ocean, so he has a perfect view of the beach all of the time. 
"Only a few people there spoke English, and the rest spoke Spanish, so it was hard getting directions to places and ordering at a restaurant," Lyon said.
The food there is incredibly authentic. He tried foods such as Spanish soups, Pica Pollo, and Mangu, all of which are very hard to find in the United States.
Most days, Lyon visited the beaches and the ocean, where he received incredible experiences.
"I got to swim with dolphins, go snorkeling, and even deep-sea fishing. The water there is so clear compared to the water at home, and it feels super cold and clean," Lyon said.
At night, some people from around the hotel hosted bonfires, which he and his family took part in. There were people who even performed fire shows like the ones seen in Hawaii.
"People with super weird hats would perform insanely crazy shows with fire. They would light a stick on fire and juggle it, along with many other items that were in flames," Lyon said.
All in all, Lyon gained a once-in-a-lifetime experience that not many people get the opportunity for. Looking at photos and videos of the beautiful country does not do justice for the proper experience.
"I wish I could go back in the future," Lyon said. "I will never forget my experience there, and I would recommend anyone that has an opportunity to go and visit it."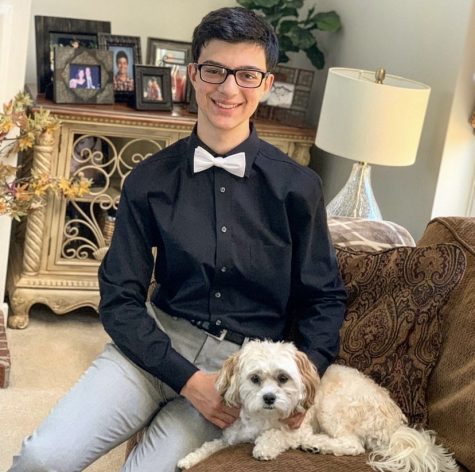 Brenden Boyle, Staff Writer
Brenden Boyle is a staff writer of The Voice, it's his second year on staff. In his free time, Brenden enjoys watching TV shows, spending time with friends, and playing with his dog. He also works as a lifeguard.

Myers-Briggs personality type: ISTJ-T