Boys basketball tops South on Senior Night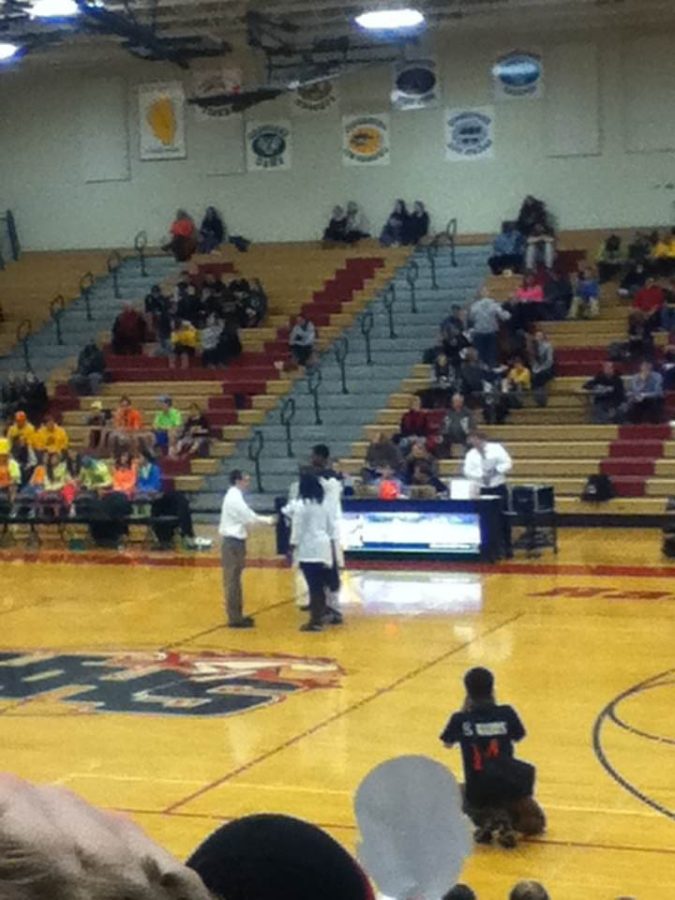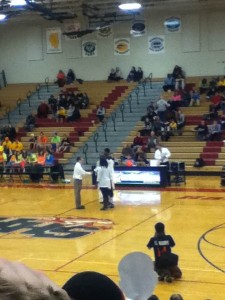 Huntley High School's boys basketball team's final game of the season was on Tuesday, Feb. 24 on the home court. The seniors finished strong, winning 55-28 over Crystal Lake South.
Nine players on the 2013-2014 varsity basketball team are seniors and this was their last regular season game.
With elbows interlocked, the senior cheerleaders were walked up by their parents, to start the night. They were handed flowers and after a hug, they were on their way to cheering for the last time. After a few pictures, it was the boys turn.
The basketball players walked up the same way as the cheerleaders, and they were welcomed by Coach Manning with a hearty handshake.
Right from tip-off the Raiders were in charge, they went on an 8-0 run to start the game. From the first 2 points scored by senior power forward, Amanze Egekeze, the Red Raiders were never behind.
Basketball is a game of feeding the hot hand, and tonight, that was senior Riley Wicks. Wicks hit 4 three-pointers and could not be contained by the Gators.
"It was good to see him back on track," said Coach Manning "He didn't even hit the rim, he swished 4 of them (three-pointers)."
South was playing a  2-3 zone most of the game.Going into the locker room at half-time, Manning said, "We were up 20, I wasn't worried about the score, I was more concentrated on scoring against the zone, that's something we will definitely work on for playoffs."
Huntley is looking forward to the playoffs. Their next game will be on Feb. 28 for the Valley-Fox Division Showdown Championship at Grayslake Central at 7 pm.