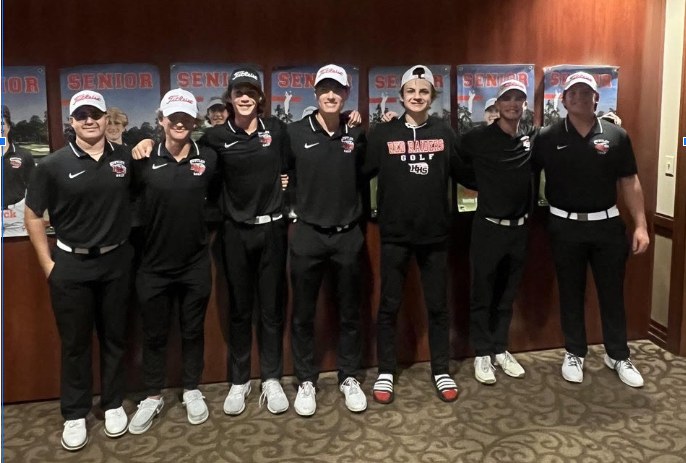 Boys varsity golf capped off the senior night in a dramatic fashion, posting a 160-160 tie, and winning the tiebreaker by a single stroke. Junior Taig Bhathals' par on the final hole concluded the closely contested match.  Coach Collin Kalamatas stood with pride, clearing his throat to deliver a speech recognizing the seven seniors on the team, as they all eagerly awaited their turn to tee off.  "These...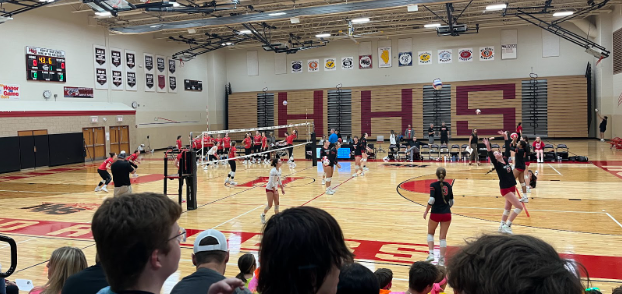 As students begin to stand, players line up, and hands go over hearts, the gym goes silent. During the presentation of the National Anthem is the only time the gym is silent. The buzzer goes off and set one begins. The Huntley girls varsity volleyball team took on the Barrington Fillies on Sept. 20 in a three set victory. The Huntley girls varsity volleyball team has been undefeated thus far...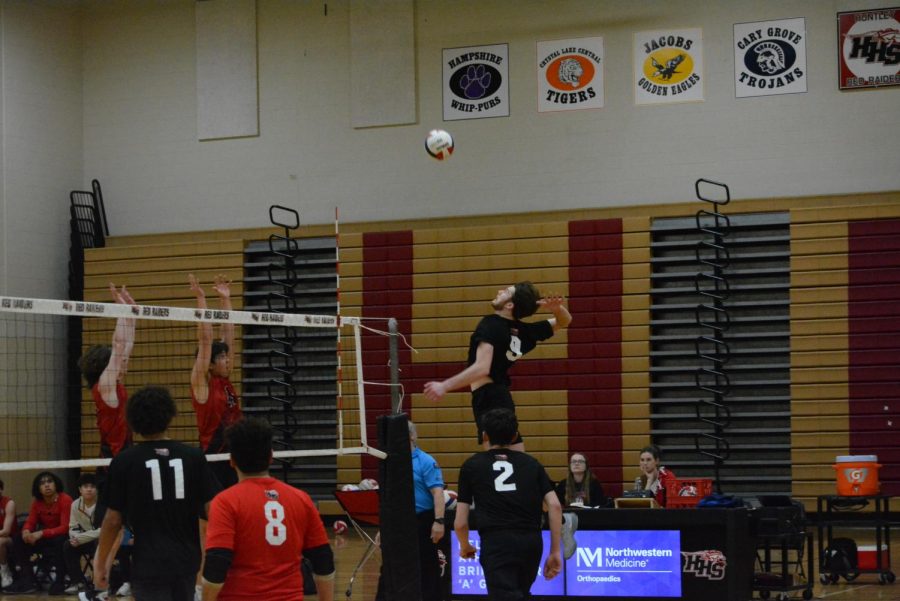 On Thursday, March 23, boys varsity volleyball played their starting game against Grant High School. Jayden Bell shined with huge serves and great spikes throughout the game along with his team that delivered an amazing win. Final scores, 25-17 and 27-13.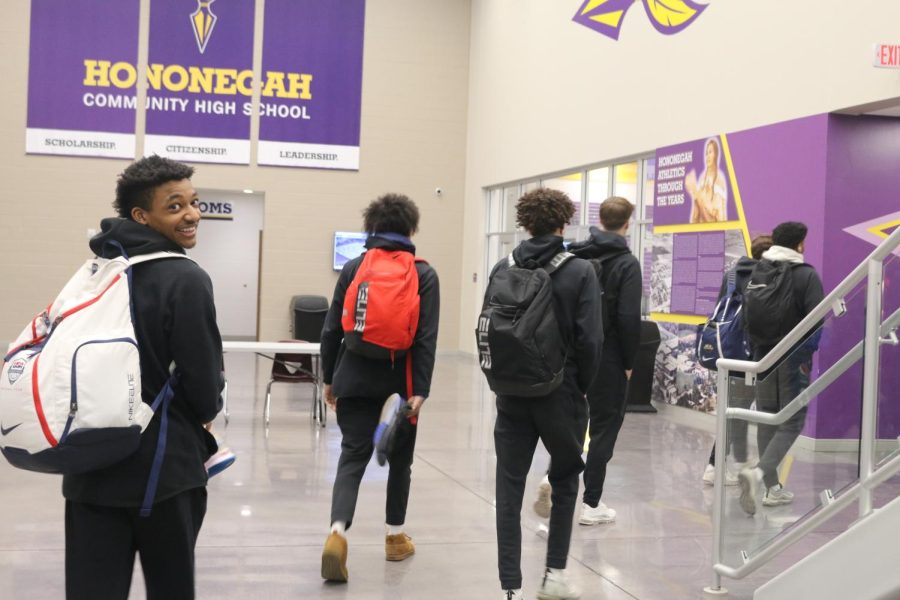 Huntley boys varsity basketball went against Rockford East for regionals. The game had viewers on the edge of their seats with the Raiders claiming victory. Final score, 48-49.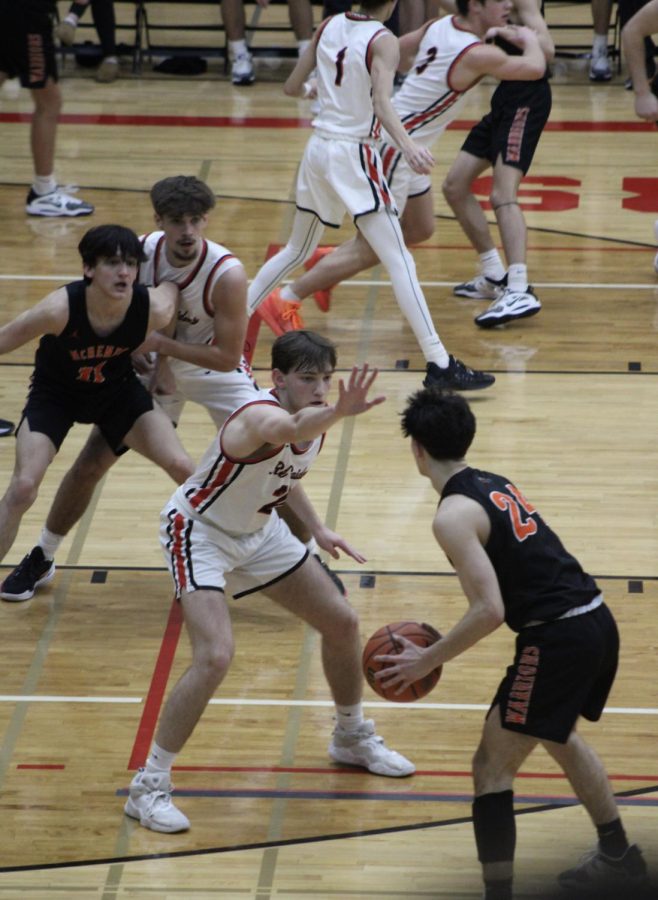 On February 7, Huntley's Varsity boys basketball team fell to McHenry High school in a close game ending with a score of 55-50.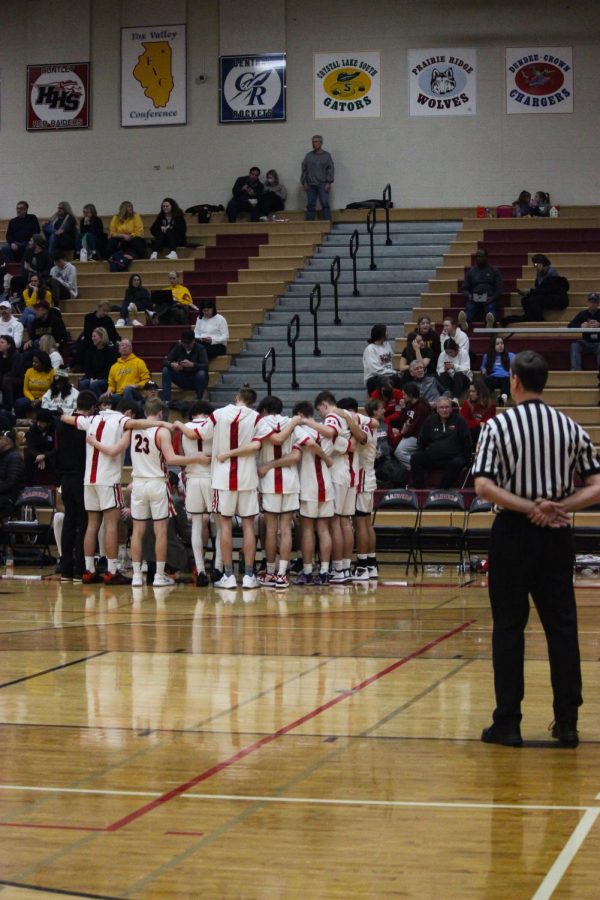 A Friday night basketball game was sure to have the Huntley student section fired up, especially when their varsity basketball team was facing off against their rivals. After a relatively close game, Huntley pulled away from Jacobs and won the game.
Boys lacrosse said goodbye to their seniors during the sunset of one final game.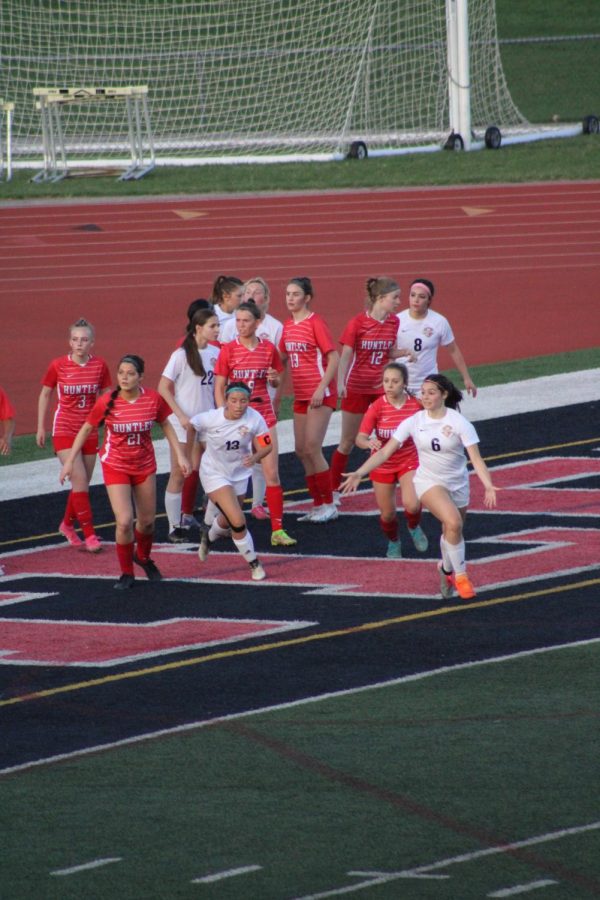 On April 13, Huntley girls varsity soccer beat Mchenry winning 1-0. It was an intense game but Huntley came out on top.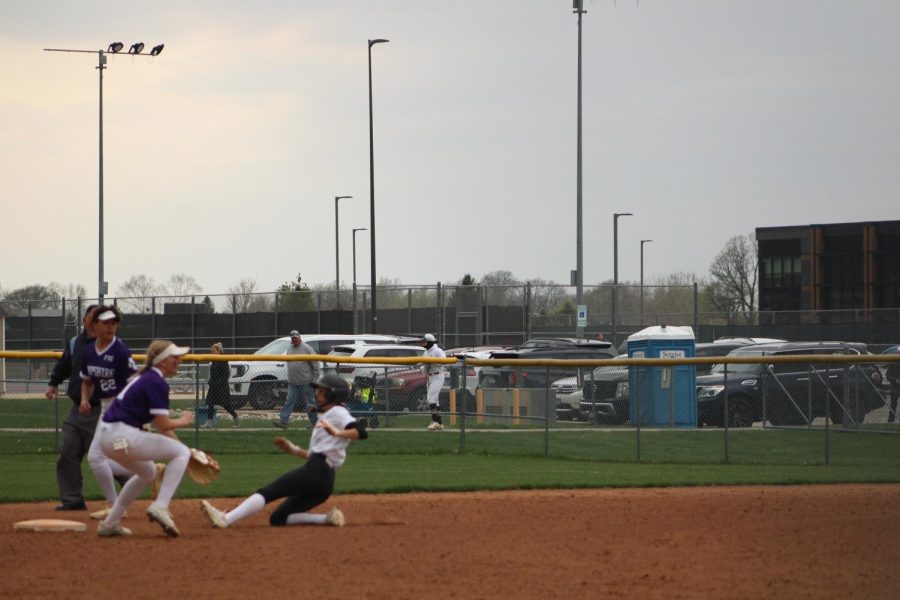 On Wednesday, April 19 Huntley Varsity Softball played Hampshire. Hampshire won 13-8.