Rally in the Valley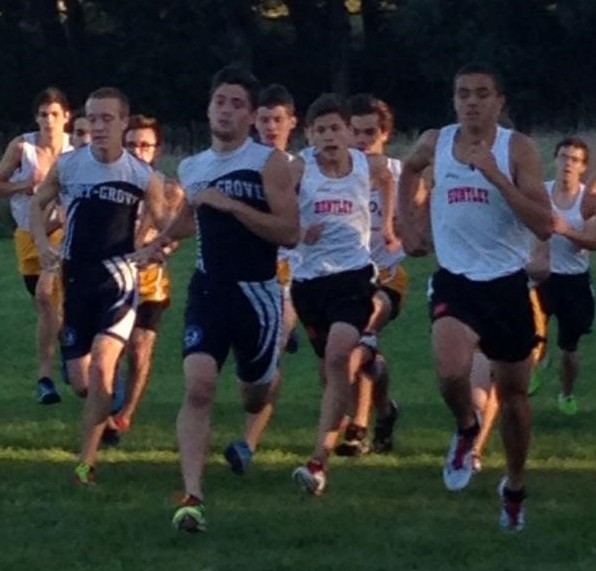 On Sept. 23, the Huntley High School boys and girls cross country teams raced through the tight, hilly curves of Hickory Nut Grove against teams from Jacobs High School and Cary-Grove High School in a Fox Valley Conference triangular meet. As both Huntley teams had already raced Cary-Grove in a prior meet, the only score that was counted was between Huntley and Jacobs.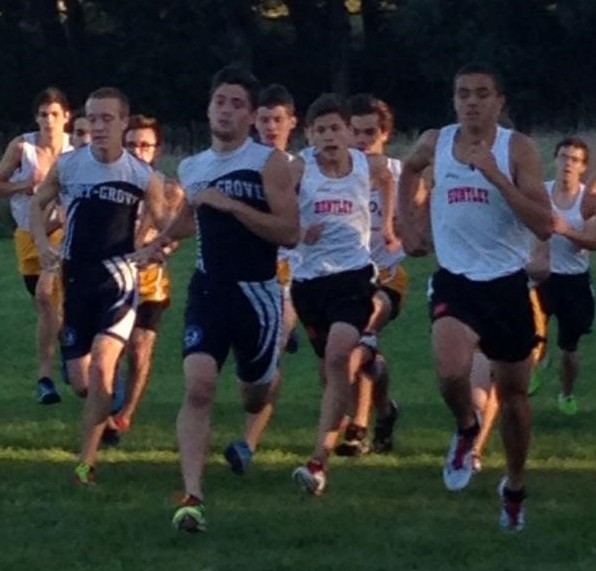 The night began with the freshmen and sophomore boys. Huntley cruised to an easy victory over Jacobs on the strength of a third place finish by sophomore Jacob Riese and a fourth place finish by sophomore Brady Cairns.
The next race consisted of the freshmen and sophomore girls, junior varsity girls, and varsity girls. The referee quickly announced the various rules and jogged over to the side to start the race. He fired his gun and the girls took off. Although senior Kelly Meehleib and freshman Chloe Smith started off the meet strong, finishing second and fourth overall respectively, the depth of Jacobs was too much to overcome as the Golden Eagles defeated the Red Raiders 36-23. The defeat brought the Red Raiders' record to 0-3 on the season.
Shortly after the girls' race ended, the next race kicked off. This race consisted of the junior varsity and varsity boys. Huntley started off slowly as the majority of their varsity runners got stuck in a large pack and had to work their way up to front of the group throughout the first 400 meters.
Juniors Keagan Smith, Mike Grocholski, and Seth Conroy swept the top three positions, guaranteeing the team victory regardless of where the other two runners placed. Huntley  managed to defeat Jacobs by a score of 37-19, just four points off of a perfect score. The victory marked the first time that Huntley had defeated Jacobs at a dual meet and moved the Red Raiders' record to 2-1 on the year.
Huntley coach Matthew Kaplan was pleased with how his boys ran.
"The plan was to go out and assert ourselves in the front of the race," said Kaplan. "Our top three kids needed to work together up front to set the tone for the rest of the team. I feel that our team came out and met that challenge and exceeded our expectations."