Pink hair don't care: Orchesis Breast Cancer Awareness fundraiser
Each year, the Orchesis Dance team and Coach Leslie Parrin at HHS put together a Pink Hair Fundraiser for Breast Cancer Awareness.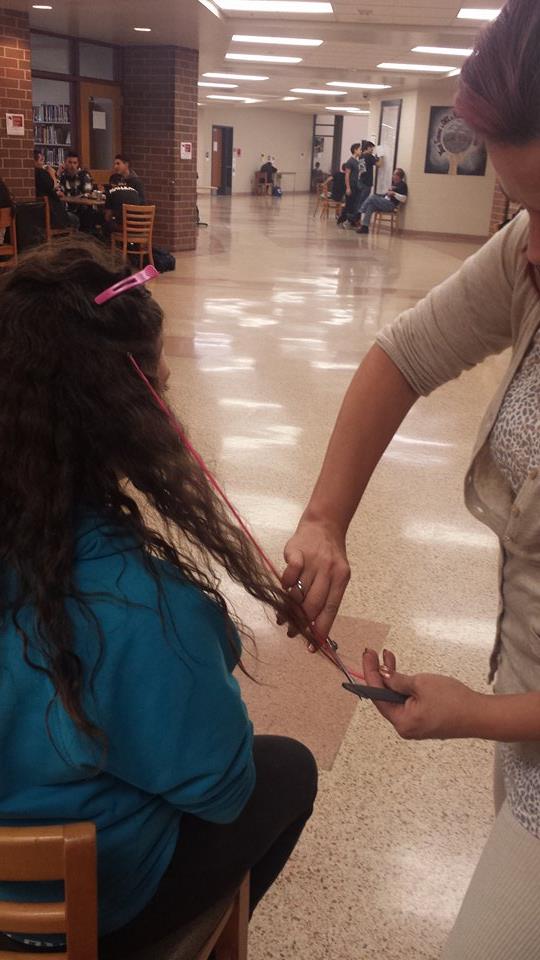 For this school year, the fundraiser was Monday and Thursday during all lunch hours in front of the cafeteria.
Each extension is $10. The money raised goes towards the dance team and the American Cancer Society and is in honor of Breast Cancer Awareness Month
Each pink hair extension is put in your hair in less than a minute by Salonist Heather Boyd from Salon NV. The extension piece is designed to match your hair length and style.
"It's been a lot of fun, the kids have been great," said Boyd. She has been styling hair for 25 years. She is thrilled to be participating for the Fundraiser at HHS this year.
Freshman Katrina Troy, one of the many HHS students got a pink hair extension  said "I thought it was for a good cause, I thought it was nice."
Troy got the extension with three of her friends. She is just one of the many HHS students who participated in the Cancer Awareness Fundraiser.