Parents, it's time to let go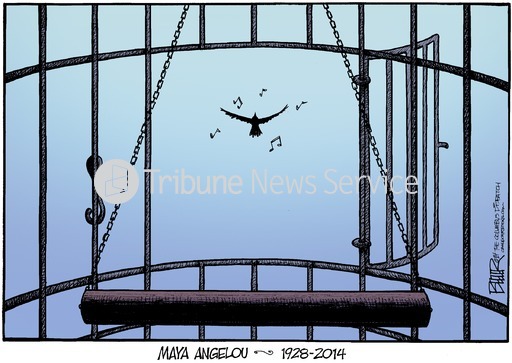 Your mom is sitting on the living room couch, gracefully sipping a cup of tea while reading one of her favorite novels on her eBook. You approach her timidly. "Mom, I have to tell you something."
Your palms are sweating as you nervously crack your knuckles, one by one; you can feel that familiar sense of worry in your stomach. You have been planning this moment out in your head for months.
"I don't want to become a doctor any more," you say hesitantly, "I want to own my own restaurant."
There is a moment of silence as she processes this newly acquired information.
"Honey, I just want you to be happy," she says encouragingly, "If you want to own your own restaurant, then go for it."
You express a sigh of relief; it feels like a car has been lifted off of your shoulders. You silently ask yourself why you did not talk to her sooner.
One of the biggest points made at last night's College Information meeting was to never fear telling your parents what you want to do with the rest of your life. According to Nate Bargar, students will appreciate it in the long run.
Originally, the purpose of this informational presentation was to differentiate between private and public college requirements. However, guest speaker Julie Nelson was unable to make it. In result, the presentation included information on the application process and educated parents on how to prepare their children for the college lifestyle.
Bargar made the students stand up in order to make a point, Everyone sat back down in their seats; a look of apprehension was painted on every parent's face.
"Now sit down if you plan on bringing your parent with you to college," said Bargar.
He made the students do this in order to show their parents that they do not need them to take care of them for the rest of their lives. According to Bargar, one of the biggest problems today is that parents continue to do everything for their children even after they go off to college.
The transition from high school to college can be frightening, but it is a time when you discover yourself and learn how to live on your own. The overall message from last night's presentation is that you should include your parents in the application process, but do not let them control your life.
Hang on for a minute...we're trying to find some more stories you might like.