Shredding the Slopes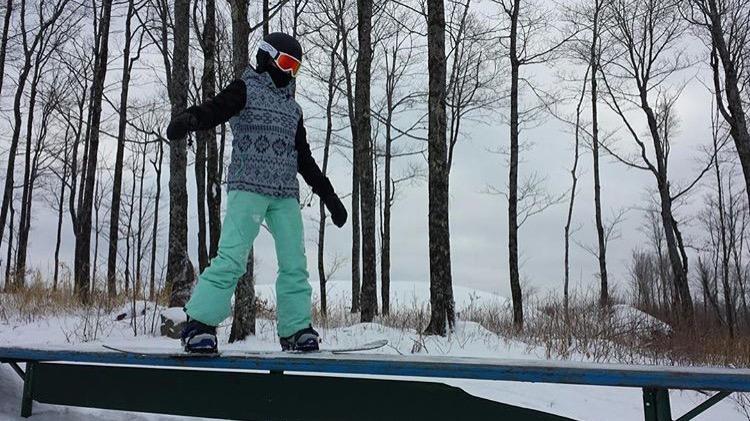 It was Spring Break of 2015 and most students were preparing to head somewhere, anywhere warm, especially after the bone-chilling winter that hit full force.  However, there was an exception.
She stood on top of the mountain, strapped on her snowboard, pulled on her goggles, and prepared for that free-falling feeling to take over as she effortlessly glided down the mountain and through the white powder.
For sophomore Jordyn Bremer, this was her first trip snowboarding out West.  Her family vacationed in Park City, Utah, where they spent a week snowboarding at the Park City and Canyons Resorts, both owned by Vail.
"I was really excited for the trip," said Bremer.  "I have been snowboarding at Alpine Valley in Wisconsin, but nothing compared to actually getting to snowboard out West in Utah, which is known for its snowboarding and skiing resorts."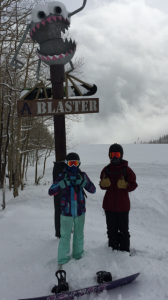 Bremer, who mainly focuses on snowboarding but can also ski, was extremely eager to hit the slopes.  It was a passion she and her family had shared and it was a bonding activity that always brought them closer together.
"My parents have always had a passion for it, and I think they passed it on to [my brother] Josh, and I," said Bremer.  "It's cool that there's one activity we all really enjoy doing together."
Bremer and her family spent a majority of their time on the slopes, but when they were not shredding the gnar, they spent time walking through the little towns and browsing through the shops.
"I really enjoyed the entire trip, but nothing compared to the going down the mountains," said Bremer.  "The freedom you feel and the adrenaline that rushes through you is like no other feeling, and it's something I'll never get tired of."
Although the whole trip was memorable, there was one particular part that stood out to Bremer.  "My favorite part was the Tree Runs at Park City," said Bremer.  "They had little paths that would have bumps and turns through the trees."
Even though she did not return to school with a suntan, Bremer came back with a worn-down snowboard and memories to last a lifetime, which is all she could ask for.