The bright lights and numerous costumes were just a small yet outstanding component to the Orchesis show, Reflections.
Thursday Feb. 18 – Saturday Feb. 20 the HHS auditorium was filled with people from all over the community to see the Huntley High School Orchesis Show.
The dances each proved the hard work the dancers have put in, as well as the Orchesis director, Leslie Parrin, and Junior Orchesis director, Jaclynn Avner.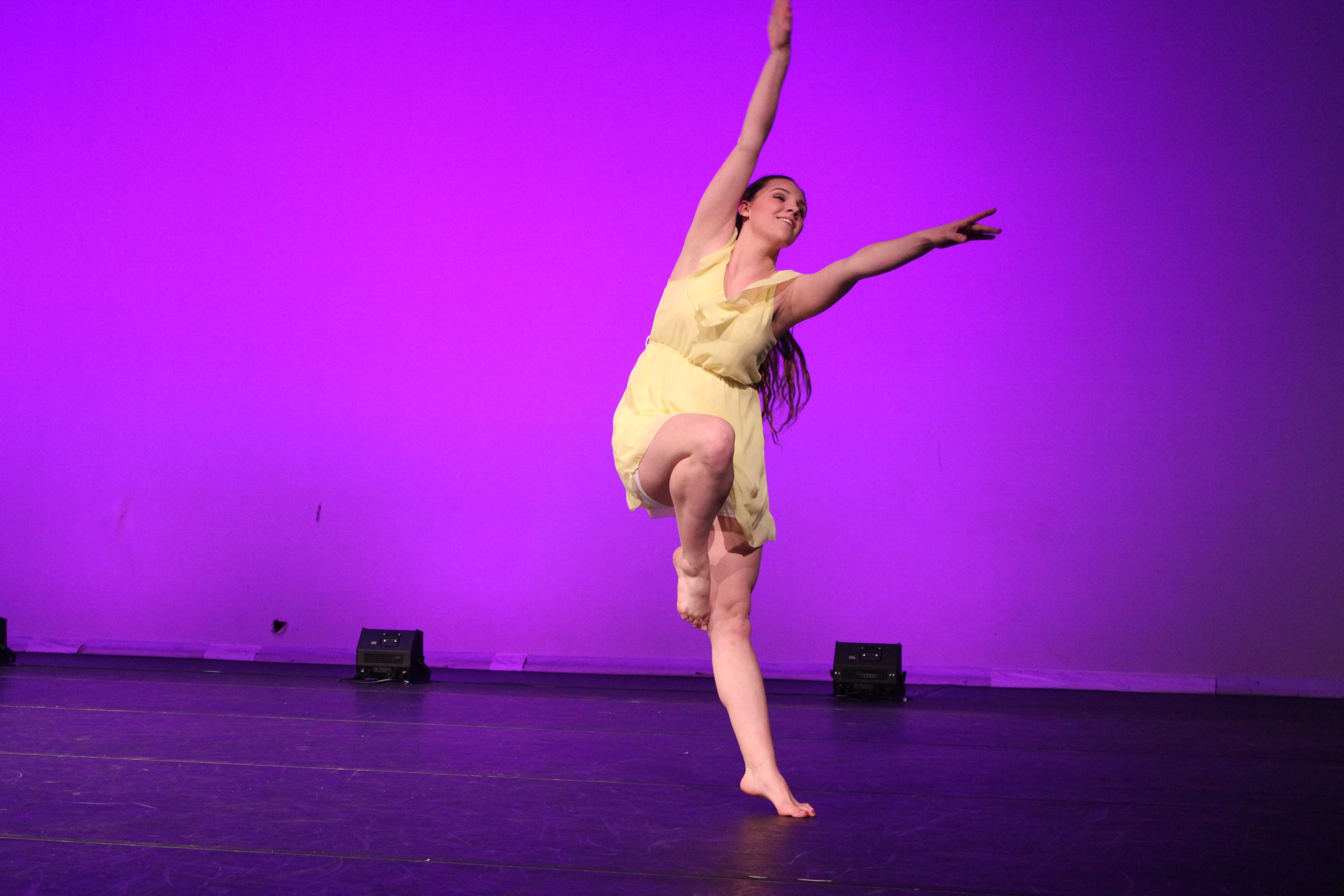 Senior Ashley Peto also made her own personal reflection with "To Be Continued…" and on the Saturday night performance gave a bouquet of flowers to a crowd member.
Peto began dancing as a freshman for Orchesis, and carried it all throughout high school.
"Dance has changed my life," said Peto, in the brochure. "I don't know where I would be without it and I can say I absolutely love it."
There were fourteen dances total, and the total performance lasted about a hour and fifteen minutes. Numbers included songs by artists Imagine Dragons, Icona Pop, and Hozier.
The ending performance was a slideshow of all the girls, and a small dance number to "You Can't Stop the Beat."
Reflections was mostly Orchesis and Junior Orchesis dancers, however the dance "Always There" did feature a few Dance One students.
"I think that this class has shown me the art of dance," said junior Olivia Lukowski. "And how you can express your emotions through it."
Many choreographers were involved in the show and dance numbers. There was a dance performance by the Outlet Dance Company, which four dancers performed to Deliquescent.
Every dance had different color and costumes, which added to the effect even more.
"Every number performed was nothing less than outstanding." said Lukowski.
Hard work, dedication, and determination are what made this show a success, and it was unbelievable how well it turned out.
Orchesis Dancers: Caroline Cyran, Catey Johnson, Maddy McKinney, Alaina Moran, Gabby Novarro, Emily Pelayo, Lisette Perez, Ashley Peto, Mya Saucedo, Allison Simmons, and Paige Wegrzyn.
Junior Orchesis: Karolina Jarmula, Delaney Krewer, Amanda Nelson, Emily Schiltz, and Kaylee Ward.