Fantasy Masters predict round two of the NBA Playoffs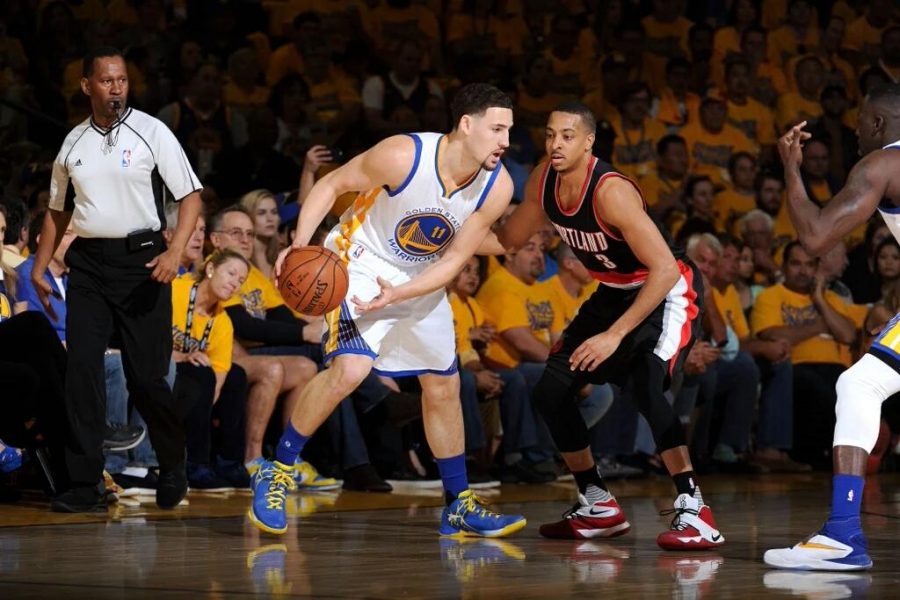 Western Conference
San Antonio Spurs vs. Oklahoma City Thunder
Pick: San Antonio Spurs in 5
Why?: San Antonio goes into this series with home court advantage. Having only lost one home game this year, on a questionable call to the Golden State Warriors, the Spurs dominate their opponents at home and should continue to do just that against the Thunder. Adding to their dominance, the Spurs set a playoff record in game one for points in a quarter and are 5-0 going into game two, up 1-0 in the series. Look for LaMarcus Aldridge and Co. to share the ball well and be too much for the Thunder to handle.
---
Golden State Warriors vs. Portland Trail Blazers
Pick: Golden State Warriors in 4
Why?: Portland was able to barely slip past the Clippers due to injuries, but against a semi-healthy Warriors team, Damian Lillard will not be enough. It will take a miracle for a Portland team, that is lucky to be here, to beat the best team is the NBA with or without Steph Curry. The Warriors are deep and have plenty of strength in their supporting cast to fend off the Trail Blazers. Look for Klay Thompson and Drawmond Green to take over this series and send Lillard packing in four.
---
Eastern Conference
Miami Heat vs. Toronto Raptors
Pick: Miami Heat in 7
Why?: The Heat and the Raptors both come off of entertaining, long series in which they both showed strengths and weaknesses. At the moment, the Heat just appear to be the more put together team. They have the experiance and the talent at all five positions to battle the Raptors in a close series. In the end, this one will come down to clutch shots, experiance, and big players stepping up. My money is on Miami to take down a Toronto team that seems to struggle come May.
---
Cleveland Cavaliers vs. Atlanta Hawks
Pick: Cleveland Cavaliers in 5
Why?: Cleveland is just the better team here. They will have the three best players on the court at all times and will look to use their surprising depth to out last an Atlanta team that struggled to beat a midling team from Boston. If the Hawks couldn't dispatch the Celtics easily, there is no way they can take down the reigning Eastern Conference champs. Easy as that.
---