Brunch Cafe vs. Burnt Toast: Battle of the Brunch, waffle war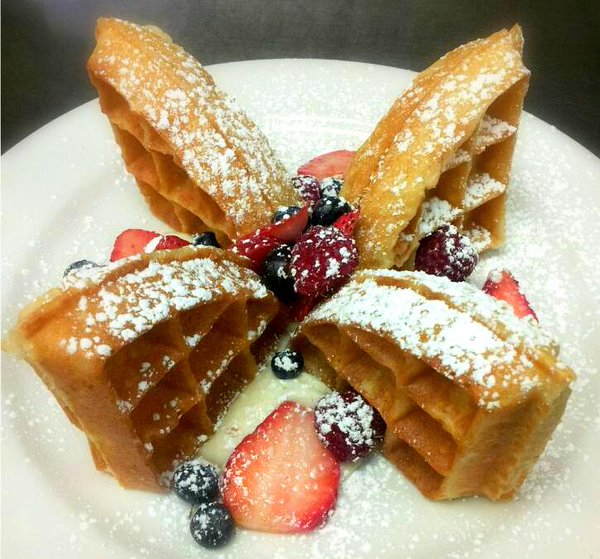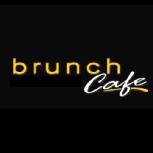 Alex: Team Brunch Cafe
With Winter Break quickly approaching, Emma and I decided to try out our favorite go-tos for everyone's favorite meal, brunch.  With brunch, there are an unlimited number of options to choose from.  You could go pancakes, eggs, skillets, biscuits and gravy, the options are endless.  Emma and I tested out a classic: Belgian waffles.  We ate at both Brunch Cafe and Burnt Toast and picked our favorites.
Belgian waffles are my favorite breakfast food and I am extremely picky about how I like them.  They have to be just a bit crispy, with the correct ratio of powdered sugar to strawberries layered on top.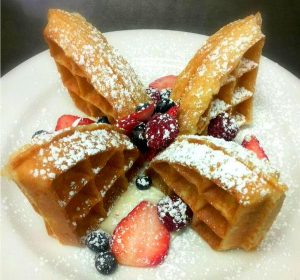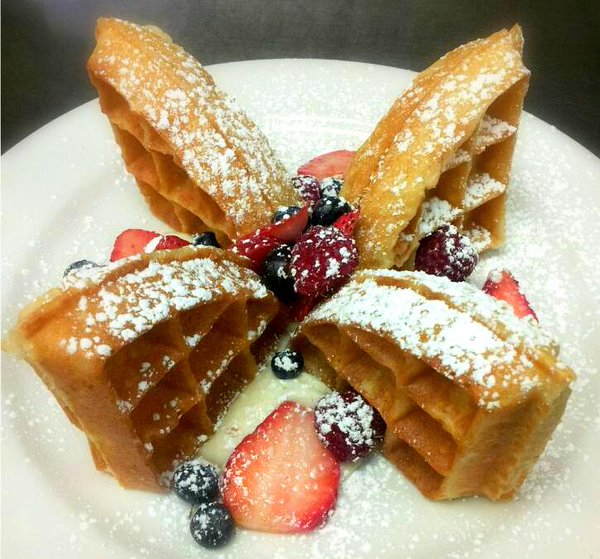 After trying both restaurants, I have to say that it was a pretty close call.  Ultimately, I chose Brunch Cafe as having the best Belgian waffles.  They were served exactly the way I like them, and I must say that the service was faster than at Burnt Toast.
I feel like Burnt Toast is a more popular place to eat at just because of its multiple locations in Algonquin and Elgin, whereas the closest Brunch Cafe, other than the one in Huntley, is in McHenry.
Both meals were around $10, which regardless of location, is a bit much for a waffle and a drink if you ask me.  Again, we are talking about teenagers here.
Also, I felt as though Brunch Cafe had a greater variety of options to choose from, whether you were there for breakfast or lunch.  Lunch options ranged from sandwiches to wraps to burgers. Burnt Toast caters more to the breakfast crowd.
Because Brunch Cafe is not as high in demand as Burnt Toast, I felt like I could stay there and chat with my friends all day, whereas I feel obligated to get in and out of Burnt Toast due to the never ending line for a table that goes out the door.
The only downside to Brunch Cafe is the layout of the restaurant.  It is more open, so sometimes it can be hard to focus on your table's conversation because of the loud voices around you.  Burnt Toast, although it is almost always busy, feels more private and exclusive.
Overall, the staff, service, and food quality at Brunch Cafe is excellent.  Both restaurants are very similar, so you can't really go wrong.  But next time you are craving a classic Belgian waffle or a stack of pancakes, or if you're looking for somewhere to go to catch up with grandma over the weekend, I recommend you give Brunch Cafe a try.  You will not be disappointed.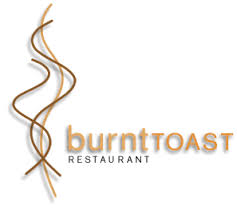 Emma: Team Burnt Toast
This month Alex and I were looking for the perfect brunch location. We went on a visit to the popular Brunch Cafe and Burnt Toast.
At both locations we had Belgian waffles. At burnt toast I comfortably ordered the pecan waffles, and at Brunch Cafe I had the Berry Explosion waffles.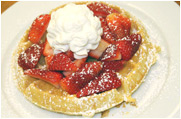 I have been to both establishments multiple times each, but on a good day or a bad one, I would pick Burnt Toast to be my favorite.
The food was served quickly at Burnt Toast, and everything was fresh and the waffles were crispy and overall satisfying.
At Brunch Cafe, although the waffles were good, they did not have the same homey feeling to them, they tasted a little processed and overdone. Burnt Toast's food tasted like it was from my Mom's kitchen.
Also, the environment at Burnt Toast is well lit, perfect for a family meal or for a small meeting.
I remember going there with my entire family after church on a Sunday and we were all comfortably seated, and I also recall going there with one other person to finish homework, so Burnt Toast can really accommodate for multiple situation.
Each table is private and although always busy, the restaurant is relatively quiet and relaxed, which is important.
Every experience I have at Burnt Toast I am always comfortable. At Brunch Cafe it can get loud easily due to the openness of the seating area.
Both meals were relatively cheap, around ten dollars for one person's waffles and drink.
Unlike other food battle's that Alex and I have done, these restaurants are so incredibly similar, that you either pick one or the other and it is difficult to find opposing viewpoints, and in this case, Burnt Toast has a better sense and taste of home, which in my opinion can be hard to achieve.