Tacos Locos vs. Wicho's Tacos: Battle of the Border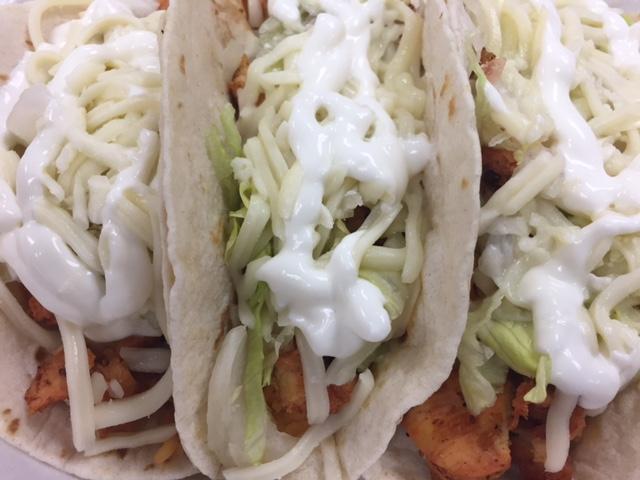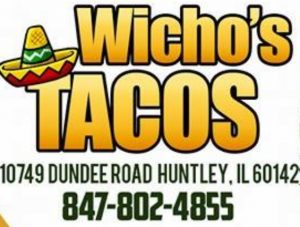 Alex: Team Wicho's Tacos
With all that is going on in the country right now, politically speaking, Emma and I knew exactly what we needed to do.  On Wednesday Jan. 25, President Donald Trump signed an executive order to start building the biggest promise of his campaign, the infamous wall.
Emma and I decided that this was the perfect time to go south of the border and figure out which restaurant had the best Mexican food.  Nothing makes me feel better about $15 billion project like chicken tacos.
Before I begin, I must say that Chipotle is, and most likely always will be, my favorite Mexican restaurant.  Authentic cuisine aside, three soft chicken tacos with rice, chicken, sour cream, lettuce, and cheese is my go-to.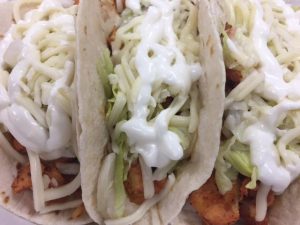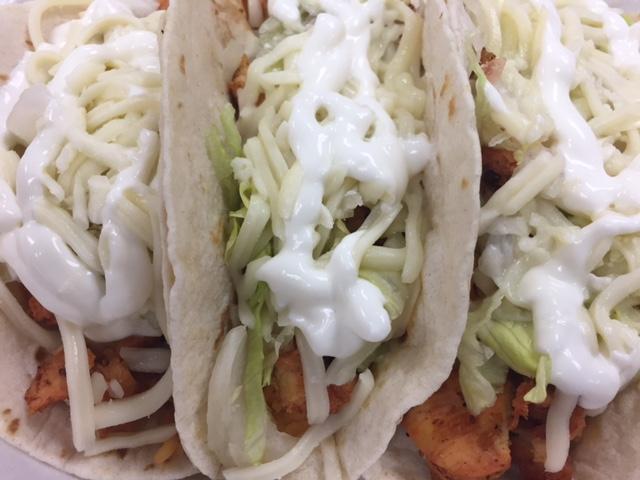 That being said, I felt like I could be missing out on the best food in the world by going to Chipotle every single time.  I pass Wicho's Tacos, located in the stripmall in front of WingPointe Subdivision, every day on my way to school.  Emma mentioned Tacos Locos in the stripmall in front of Walmart on Route 47, so naturally, we had to test both out.
At both restaurants I got the chicken tacos and so six tacos later (don't worry, not on the same day), it was obvious to me that Wicho's Tacos were much better than Tacos Locos.
Wicho's was extremely inexpensive.  It was $1.95 per taco and I really liked how I could choose however many tacos I wanted whereas they come in groups of two or three at most other Mexican restaurants.  Tacos Locos charged me extra for a small cup of salsa, so I thought that was annoying.
My chicken tacos were delicious and filling, whereas the tacos at Tacos Locos were smaller and I left not feeling like I got my money's worth.
Something I thought was unique about Wicho's is that they offer hot dogs, chicken tenders, and cheeseburgers with fries for those who don't like to indulge in a good taco (or four) or burrito.  So, there are options.
With our country's relationship with Mexico threatening to become cut off (literally), it is now more than ever that we need to indulge in Mexican food.  And to do so, I strongly suggest you check out Wicho's Tacos.  It won't break the bank and you will leave extremely satisfied.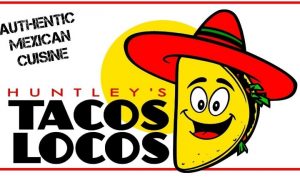 Emma: Team Tacos Locos
This week Alex and I went on a search for the best tacos in town. We visited Wicho's tacos and Tacos Locos, both local restaurants in Huntley.
At both restaurants I had Mexicano Chicken tacos. My favorite of the two without a doubt goes to Tacos Locos.
At Tacos Locos families were sitting in and eating dinner in a comfortable, authentic atmosphere.
The ingredients tasted as if they were picked from a garden, even though it is January.
For the first time out of all of these restaurant review blogs, I want to go back to this restaurant, bring my family, and try something new.
The service was friendly and I could tell that it was small and family owned.
When I walked in, the employees were happy to greet me and sit me to my table.
The work ethic of the employees at Tacos Locos, stood out to me, I could tell they appreciated everyone who came into their restaurant.
I ordered to go, so I did not experience the service as much as I could have, but my order was ready within five minutes of me ordering, despite the crowd.
Tacos Locos recently changed buildings, their new location now being off of 47.
This new location has inviting modern seating and is more for lack of a better term, put-together.
The menu has the same food, but is easier to read. There are TVs and it feels like a real authentic restaurant.
Although the building itself is small, the seating does not feel compact or claustrophobic.
Overall, Tacos Locos stuck in my head. And I would recommend it to anyone looking for fresh Mexican food, and a nice, clean place to take your family or friends.