Dairy Queen vs. Dairy Mart: Conflict of the Custard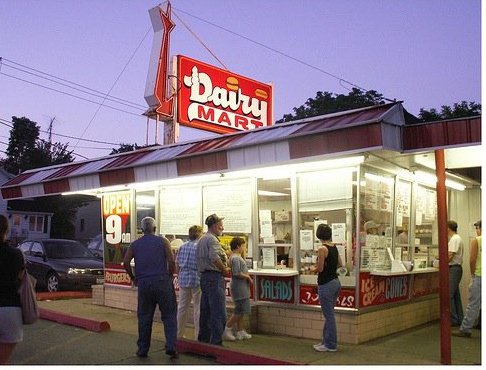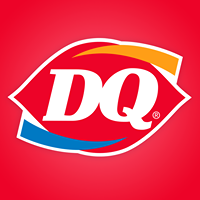 Alex: Team Dairy Queen 
The two week period we had of unusual warm weather made me realize how much I need summer.  Not want, need.  One thing that is a constant staple in my summer is ice cream.  Whether it's after a long day on the softball field, a day at the pool, or after tennis practice, I crave ice cream.
Emma and I decided to preview our summer during these warm days and test out the best ice cream in our area.  We ate blizzards from Dairy Queen and frenzies from Dairy Mart.  Dairy Queen is a chain and Dairy Mart is more of a hole in the wall.
With this being my first time having both places since they usually close down for a few months during the winter, I was feeling unbiased since I hadn't had either in a while.
When I had my cookie dough blizzard from Dairy Queen though, I realized how much I had missed it.  Dairy Mart was delicious, but no frenzy will ever compare to a classic blizzard.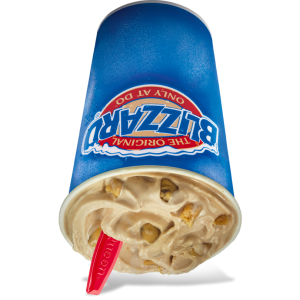 There was one major reason I loved Dairy Queen more: the cookie dough was mixed throughout the ice cream.  At Dairy Mart, it tasted more like a "cup of vanilla ice cream with a scoop of cookie dough on top" instead of a frenzy.
Blizzards come in sizes from mini to large, whereas Dairy Mart sizes only include a medium and large, which can be, dare I say, too much ice cream sometimes.
I also found that Dairy Queen prices stay consistent (around $2-$5 depending on the size), but Dairy Mart's prices have risen slowly over time because of the fact that they are an independent company.  For example, when they went through their remodeling, a medium frenzy was about $4.25, which is just cheaper than a large blizzard at Dairy Queen.
Although Dairy Queen has better quality and taste, I do prefer Dairy Mart's atmosphere.  They have areas for sitting and have a community feel, with Little League sports teams always standing in line to celebrate a win.
With the warm weather approaching and our summer looking as if it will be extremely hot (sigh), I strongly recommend you head to Dairy Queen to indulge in your ice cream needs.  You will leave feeling refreshed during the dog days of summer.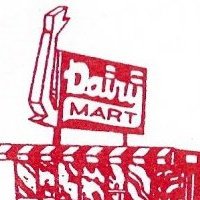 Emma: Team Dairy Mart
Since the weather is getting warmer, Alex and I decided to go on a search for the best ice cream shop in town. We are comparing the Huntley classic, Dairy Mart and the popular, Dairy Queen.
This month I side with the local favorite, Dairy Mart. Everyone in town knows it by its red and white exterior and its classic ice cream.
The selection at Dairy Mart is unreal. Whatever you are feeling, they probably have, not to mention their actual food.
The ice cream varies from sundaes with chunks of real cookie dough, to milk shakes of all flavors.
I have the best memories from when I was younger of finding up a few dollars and riding my bike with my brother and sisters to the local joint.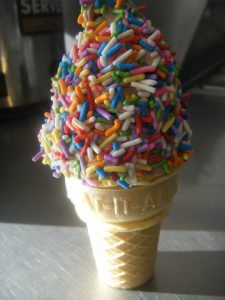 Not only is the ice cream they're inexpensive and tasty, the little restaurant is so cute. You can sit outside with your family and enjoy a cone while watching the sun go down.
I will always recommend Dairy Mart as a classic summer choice to anyone looking for good food.
A fried chicken family meal at Dairy Mart can feed six people for $20. Tell me that's not a bargain?
Dairy Mart also highers young high school kids who are looking for job experience and some summer cash, which is beneficial for Huntley to say the least.
Also, checking out Dairy Mart means contribution to local Huntley businesses rather than a corporate business like Dairy Queen.
Overall, there are many reasons to choose Dairy Mart over and other ice cream place, especially Dairy Queen.