District teachers demand competitive income and benefits at the Board of Education meeting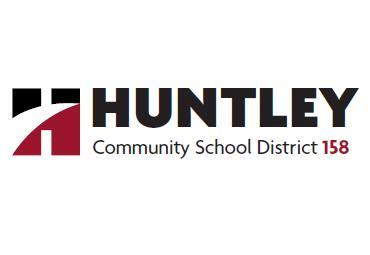 On Thursday, March 16 the Consolidated School District 158 board members and administration held their regularly scheduled meeting at the district office.  Board of Education meetings are held twice per month and they begin around 7 p.m. after the board members conduct their closed session.
The meeting began with a statement that quickly silenced the crowd: the expulsion of student 2017-02 from Marlowe Middle School.  According to President Donald Drzal, student 2017-02 will not be permitted on District 158 grounds for the remainder of the school year and will be sent to an alternative school until the enrollment of the 2017-2018 school year.
The Pledge of Allegiance was led by members of the Heineman Middle School Academic Team, after which the students answered questions from Drzal.
Following the Pledge, freshman wrestler David Ferrante was recognized for his fourth place finish at the IHSA State Wrestling Tournament in the 152 pound weight division.  According to his coach, BJ Bertelsmen, Ferrante is ranked 6th in his class of about 772 students and is a student athlete who "is a man among boys."
Also being recognized was the Huntley High School Speech Team, who celebrated five national qualifiers.  Amanda Favila, Palak Patel, Shamika Patil, Sarah Stolpe, and Sam Moore will attend the National Speech and Debate Competition at the University of Alabama.
Academic spotlight was given to the Huntley High School Performing Arts Technician, Nathan Knapke, and members of the HHS Tech Crew.  The Tech Crew is responsible for all of the behind the scenes work for all of the theater productions: including lights, audio, microphones, props, stage directions, special effects, and construction.  Each member of the Tech Crew described their role, after which Superintendent Dr. John Burkey commended Knapke for his development and investment of the program.
[metaslider id=19072]
During public comment, current district teachers voiced their frustration with their salaries and medical benefits.  With District 158 being a "destination district," teachers feel as though they are not being competitively compensated compared to those of other districts.
"I am signed up for the family insurance and over the 12 years I have paid for it, it has steadily increased each year, yet the amount of coverage has gone down," teacher Lisa Martin said.  "With this decrease in coverage, I, and the many teachers I talk to, feel like we are not valued by the board and administration."
In addition to medical coverage, Martin felt as though the district was sending a message by the way they pay their employees.
"We all know the education comes from the teachers.  Not the buildings, not the curriculum, but the teachers," Martin said.  "By not paying a competitive and comparable salary, you are telling your employees you do not value them.  And we all know what happens to employees who don't feel valued."
District 158 teacher of nine years, Andrea Martinez, brought her salary to the board's attention by comparing it to that of teachers seven years before her.
"How is it possible that a teacher who is at the exact same point in their career seven years ago is making $1,500 more than I am today?" Martinez asked.
Martinez also went on to explain how "we have beautiful state of the art facilities, $36 million construction, a brand new fieldhouse, and have ended the fiscal year with a $1 million surplus for the last seven years straight.  Truthfully, I would love to move my family here, but I cannot afford to because I work here."
Following public comments, the board approved a new three year contract for Chief Academic Officer, Dr. Erika Schlichter, and congratulatory remarks were made.
The next Board of Education meeting is Thursday April 6 at the district office, with closed session beginning at 6 p.m. and open session beginning around 7 p.m.