Melanie Martinez Denies Rape Allegations
On Dec. 4, Timothy Heller, accused her close friend, former contestant of "The Voice" Melanie Martinez of sexual assault. Heller claimed that despite her protests, Martinez forced herself on Heller without her consent. Martinez denied these accusations, claiming "she never said no to what we chose to do together" on her Twitter account the following day.
In typical situations, when a woman reports a case of sexual assault, action is immediately taken and blame is cast. Hopefully, the perpetrator is rightfully condemned, and punishment is served (though the severity of that punishment is often too elementary).
Lately, many women have come forward and announced their experience with men abusing their power to sexually harass women,  and for the most part, those women have been met with support and kindness.
This isn't always the case when the victim was assaulted by a woman.
Oftentimes we can forget that women are capable of horrible things; in the news and the media we don't often see many female figures responsible for disgusting crimes. We tend not to assign blame to women who ultimately deserve it.
Just like men, women are capable of wonderful things, and they can also be capable of terrible things.
Martinez's response to the accusations has been met with multiple opinions and sides, but some people refuse to believe that she is capable of rape. Some deny the fact Heller is telling the truth, or they simply deny that though Martinez's actions were not welcome, they don't consist with the parameters associated with sexual assault. Apparently sexual assault can only exist on a heterosexual level.
Heller deserves the public's full support. Victim blaming must be avoided in Heller's case, as well as other women and men's cases involving sexual assault.
Hang on for a minute...we're trying to find some more stories you might like.
About the staffer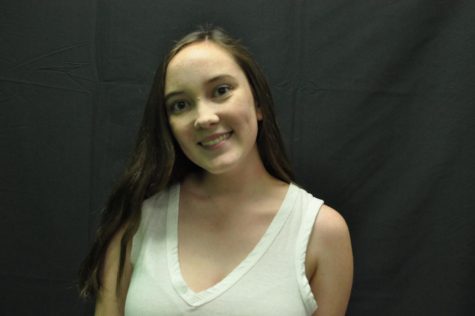 Skylar Sharkey, floating editor
Skylar Sharkey is a floating editor and this is her third year on The Voice. She was named after a character in the movie "Good Will Hunting." In her free time she enjoys reading, writing, and traveling.