Oct. BOE Meeting: 2020 trip approved, district report card incoming
The Oct. 18 Board of Education meeting went smoothly last night, the first notable highlight being Assistant Superintendent Dr. Erika Schlichter discussing the upcoming release of the district's report card. This report, which will be available to view at illinoisreportcard.com, recounts extensive details of academic progress at each of the district's facilities, in addition to teacher salary averages, college readiness percentages, and student attendance rates. The site offers comparisons to the state average as well.
Huntley High School typically does very well on these; last year's card noted that the Class of 2017's ACT scores were over one point more than Illinois' standard.
The 2018 report will be released on Oct. 31.
In other news, the board voted to the approve the 2020 Europe trip proposed just a week earlier by Huntley High School teacher Anne Sharkey. The trip will primarily take place in Barcelona, Switzerland, and Davos; Switzerland being the site for the Global Leadership Summit.
As mentioned in the Committee of the Whole meeting last week, the student cost is roughly $5,300, a price that includes airfare, hotel fees, and more.
"I have experience as a group leader and am interested in greater opportunities for our students beyond just travel learning," said Sharkey in the proposal.
The year's theme is "Sports and Wellness," with a large focus on the cultural impact of soccer; attendees will have a chance to visit the FIFA museum when in Switzerland, in addition to hands-on cultural experience in Barcelona.
The trip will take place in July 2020.
Hang on for a minute...we're trying to find some more stories you might like.
About the staffer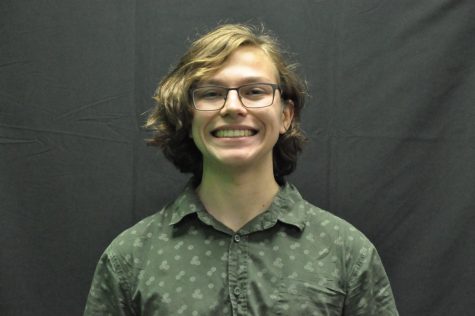 Braden Turk, managing editor
Braden Turk is the co-managing editor and a third-year staff writer for The Voice. He loves to watch and discuss movies, read, and write about a variety of topics.