"I'll Give You The Sun" revives young adult fiction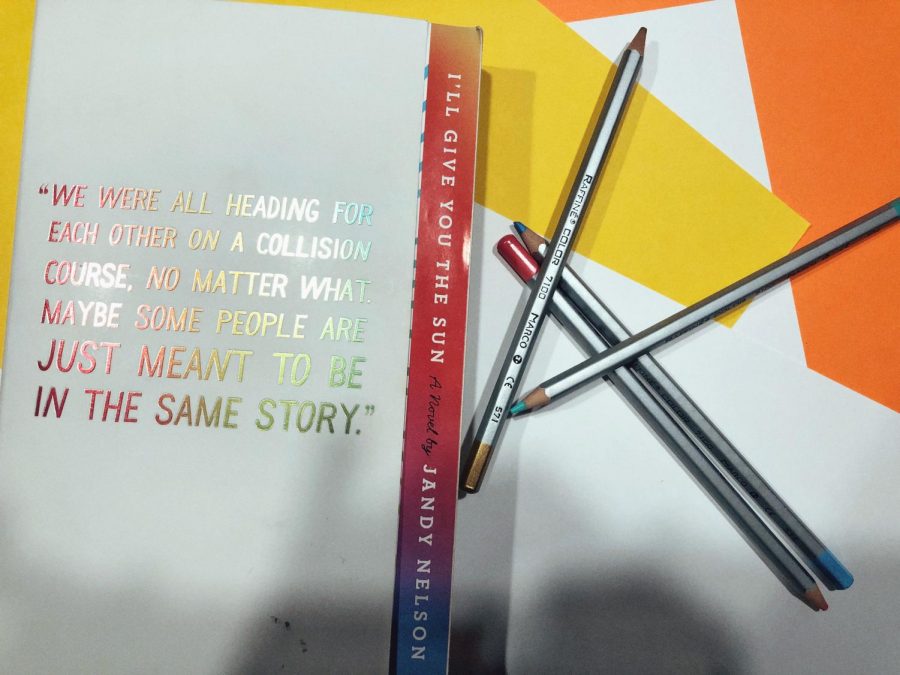 Most young adult romance novels seem to be written about the same thing over and over. Awkward girl moves to new school and sees a really hot guy, who most likely has brown hair and whose name starts with a D or a B, and she thinks that she can never get be with him because let's face it she's "average" and he's the star of their infamous basketball team. But then he says hi to her in the hallway…you get the point.
I found myself getting bored with these predictable plots and paper-thin characters that added up to a really poor book. And then I stumbled upon "I'll Give You The Sun" and it's like everything I lost hope in was suddenly revived and my heart was complete. Well, not really, but you get the point.
"I'll Give You The Sun," written by Jandy Nelson, takes the average teen love story and turns it into something almost unrecognizable. Not only are the characters beautifully constructed, but the overall plot of the book keeps you on the edge of your seat the entire way through.
Nelson is one of the most well-known young adult authors out there having written both "I'll Give You The Sun" and "The Sky is Everywhere" and her talent is not unknown to critics. Not only was she the winner for the 2015 Printz Award for Excellence in Young Adult Literature, but she also has won a 2015 Stonewall Honor Book and was named the number three in Time magazine's Top Ten Young Adult Authors of the Year.
"I'll Give You The Sun" tells the beautiful story of Noah and Jude, twins who live in California and are closer than most siblings are. Well were. Through a series of fallouts and fights, Noah and Jude drew further and further away from each other to the point where they weren't even talking.
The book bounces back and forth from Jude, who feels as if she's missing something in life due to the recent loss of her mom and grandma,  and Noah's, who's struggling with his sexuality and how he may never be the artist he aspired to be, perspectives and gives us a uniquely told story that differs from the cliche young adult novel.
My favorite thing about this book is how much depth Nelson creates in her characters. All characters, even those who only have one line, have so much backstory and personality to them. What I think helps with this is the fact that both Noah and Jude are aspiring artists.
As someone who also enjoys and appreciates art, I really enjoyed this relatable aspect of the book. But besides that, with both characters being artists it really gave Nelson that canvas (no pun intended) to write in-depth dialogues and monologues.
As the book progresses, the plot thickens and thickens, which is why I was on the edge of my seat the entire time and finished it in two days, ignoring all of the things I was supposed to get done. I won't give away too much of the book because Nelson's writing speaks for itself, but rest assured you will need at least week to fully digest this book. Two days to read it and the other five to cry after you finished it.  
Let me know what you want me to review next!
About the staffer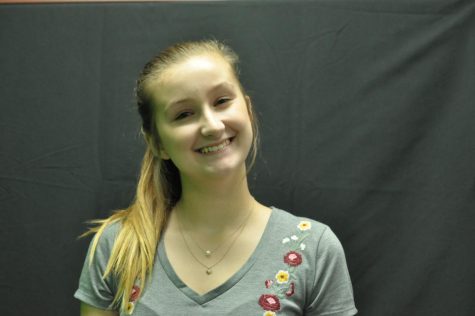 Riley Murphy, editor-in-chief
Riley Murphy is the co-editor-in-chief and this is her third year on staff. She enjoys taking walks with her two dogs (Max and Ruby) and staying active outdoors. Some of her favorite shows include "Friends," "The Office," and "The Act." If she's not watching her favorite shows, she's most likely curled up with a good mystery novel.