December COW meeting: summer school changes and new campus officers
The Board of Education went over a few relevant topics on its regular Committee of the Whole meeting last Thursday night.
The biggest item on the agenda was the discussion of Huntley High School summer courses for the 2019 break, presented by Erika Schlichter.
Sticking with the layout from last year, each "semester" will last for three five-day weeks. The cost for "get-ahead" courses remains at the price of $125.
Different from 2018, though, is the decision to only allow vacation days for July 4 and 5; previously, an entire week was allotted for the Fourth of July holiday. This change was allegedly done to allow the district enough time to finalize its technology before the full school year.
"I know [Christopher] Budzynski has been working so hard on our integrated data systems," Schlichter said. "The more integrated it is, though, the more it all has to roll at one time."
Classes will run throughout the week with only the two mentioned dates being cancelled.
The idea to implement Orchestra into the elementary level was brought up as well. Previously, Orchestra was exclusive to the middle schools but eventually made its way up to HHS.
It is unknown at the time of writing if the course will be added in time for the 2019-2020 calendar year.
Finally, contracts for new resource officers at the Reed Road and Square Barn campuses were proposed. Details are currently preliminary but these changes would be very similar to the situation of existing officers at HHS.
The Board of Education will choose whether or not to accept this at the Dec. 20 meeting.
Hang on for a minute...we're trying to find some more stories you might like.
About the staffer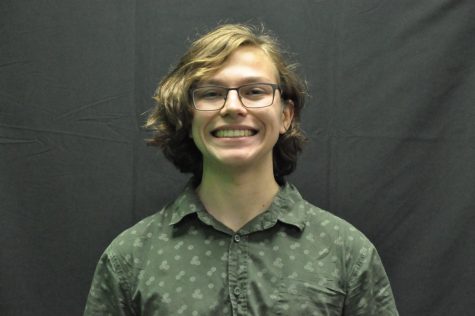 Braden Turk, managing editor
Braden Turk is the co-managing editor and a third-year staff writer for The Voice. He loves to watch and discuss movies, read, and write about a variety of topics.