Girls JV Basketball falls against Crystal Lake South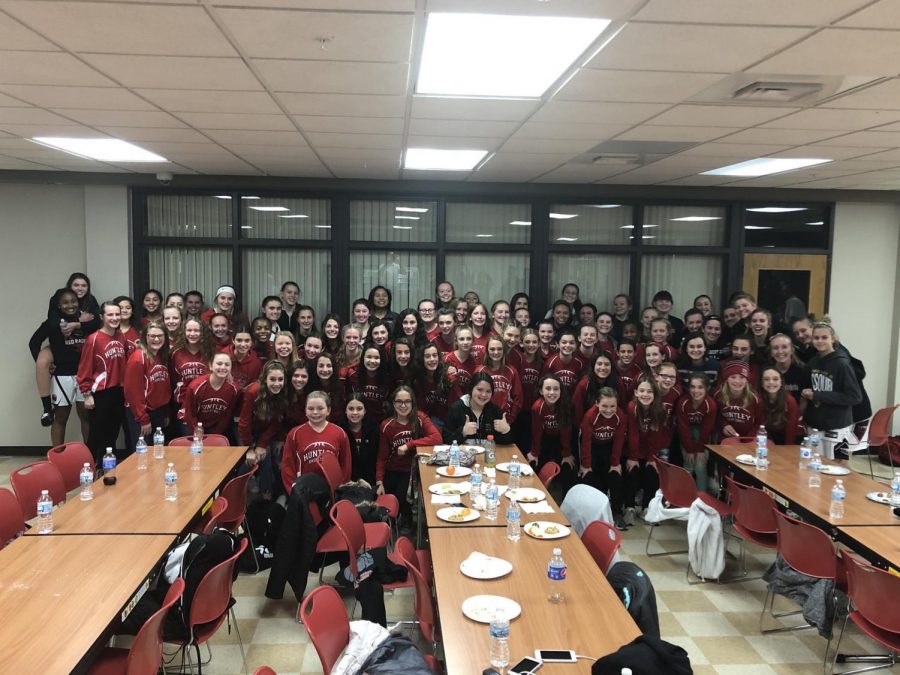 Riley Flickinger
December 13, 2018
On Dec. 7, the Huntley girls JV basketball team lost to Crystal Lake South.
Crystal Lake started off the game with a 3-pointer in the first 3 minutes, Throughout the first quarter, it was back and forth between the two teams, although ending with Crystal Lake in the lead at 6 points, and Huntley at 3.
Second quarter started off with a violation against the Gators, resulting in Huntley getting to free shots. This lead to Huntley having 4 points. Unfortunately afterwards, The Crystal Lake Gators ended up taking the lead, ending second quarter with 19-10 Gators.
Third and fourth quarter continued to get even worse for Huntley, as Crystal Lake continued to get multiple 3-pointers. There had also been multiple violations against Huntley that gave Crystal Lake the chance to get free shots. Within the third quarter, Huntley gained four points, and Crystal Lake gained 15 points. In the fourth and last quarter of the game, Huntley gained 8 points while Crystal Lake gained 14.
"Our shots weren't falling in the game which made it challenging [to win] but I definitely think that this loss is just going to push us to work even harder as the season goes on," says sophomore Kendall Krich, who plays guard.
Huntley will continue to practice and work on their shots, until the school's next game on Tuesday, at 5:30 against Jacobs, at Huntley High School.