Thrift Shopping Finds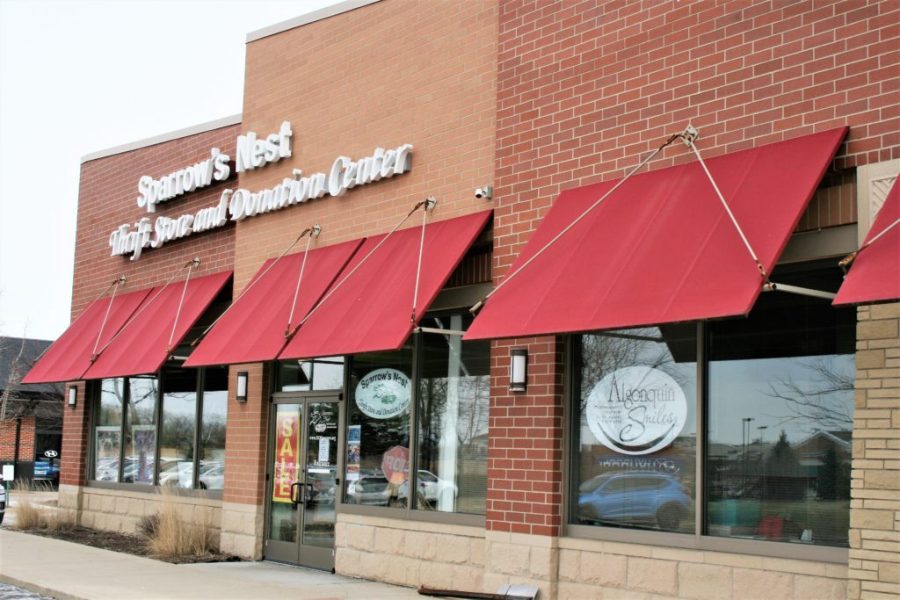 A couple of weeks ago I went thrift shopping with our features editor, Skylar Sharkey, again. We checked out Goodwill in Huntley, as well as Sparrow's Nest in Algonquin.
I found a lot of good stuff this time! Had such a great haul. I honestly think that I have a thrift shopping addiction. At Goodwill I was able to find a North Face fleece jacket in a magenta color, and it is a light coat, something good for the fall. I bought it for $13.99, which definitely shocked me because it looked brand new. I could not find the exact one that I bought online, but similar jackets ran for about $99-$119. I saved so much money from buying the jacket from Goodwill. I definitely needed a new one.
On the topic of jackets, Sparrow's Nest in Algonquin is the cutest store ever. The staff from my experience was so friendly. They have a larger selection of furniture versus clothing, but I was still able to find something good.
It was my first time going there, and I was able to find a faux black leather jacket for only a dollar. Each week from my understanding they have a different color of the week, and if you find an item of that color the item would be only a dollar.
I was happy to find out that the jacket I wanted was only a dollar. Once I brought it home, I already had some outfit ideas. It was one of the smartest purchases I have made, as I can wear it with almost anything.
I could pair it with leggings or jeans and either a t-shirt if I wanted to go for a more grunge look, or wear it under a cute darker colored dress for a more dressy look.
Going back to what I bought from Goodwill, I found a cropped heather grey sweater, one looking very similar to the one I wanted to buy before. I also found a grey and white plaid that matched it perfectly, so I was thinking of wearing that outfit with ripped jeans and Vans.
Skylar found a pair of jeans that looked so cute on her, and they go with almost everything. She found a graphic tee to wear with it that accentuated the outfit.
This proved to be another successful thrift shopping trip. Honestly, just the thrill of finding new stuff is definitely an adventure.
About the staffer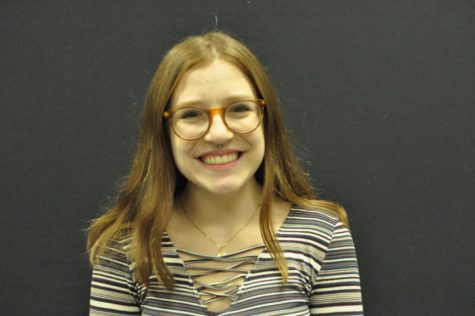 Olivia Mack, floating editor
Olivia Mack is a floating editor and photographer for The Voice and it's her second year on staff. Fun fact: she enjoys doing special effect makeup. In her free time, Olivia likes to paint and draw, watch the Derry Girls, and hang out with friends.