Fresh Thyme provides a range of delicious foods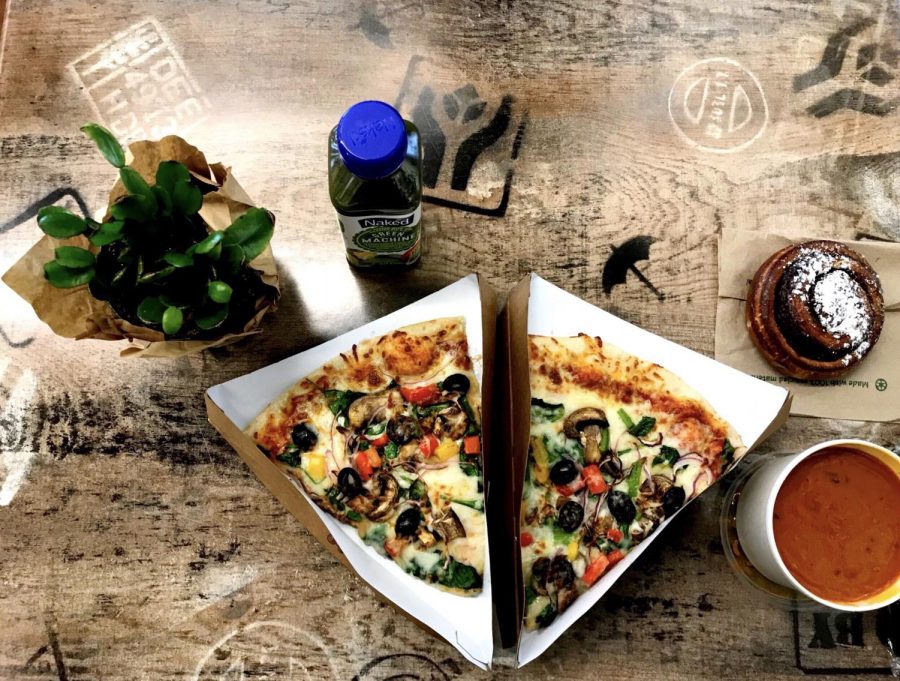 It is always exciting for foodies to stumble upon a hidden gem, but most would not guess for it to be a grocery store.
The best meal I have had in a while and my new go-to eatery is a farmers market in Crystal Lake.
Fresh Thyme Farmers Market is located in a strip mall off of Northwest Highway. The store itself is rather noticeable, but most do not know about the cafe inside.
When I entered Fresh Thyme, I was first welcomed by their freshly baked artisan breads and ice-cold beverages.
My eyes suddenly moved to the soup and salad bar. Then, their Fish Market and Butcher Shop captured my attention.
Immediately after taking my first steps inside, I could already tell Fresh Thyme had a vast variety of food.
Regardless of someone's diet or eating habits, this grocery store's selection meets all individual needs.
Their selection includes but is not limited to vegetarian, vegan, gluten-free, sugar-free, paleo, and keto options.
I took a stroll around the store and also came across their freshly-picked produce, vibrant juice bar, and versatile coffee bar.
After viewing all the selections offered by Fresh Thyme, I decided to order a fresh meal from their sandwich and pizza market.
Initially, I ordered the Cuban Sandwich, but half the ingredients were unavailable. They also could not make the Meatball Sub for the same reason, which was disappointing.
I decided to go with the Vegetarian Supreme pizza instead; this was definitely the best choice.
While I waited for my two slices of pizza to cook, I also put Fresh Thyme's Creamy Tomato Soup in a medium-sized cup. For my drink, I grabbed Naked juice in the flavor "Green Machine."
I walked back to the pizza market and received my slices. Since the bakery is alongside it, I picked out a cinnamon roll.
All my food was paid for at the register. My total was a little over $15, which is a total deal.
Most people do not notice Fresh Thyme's cafe because it is hidden behind the cash registers. I am glad that I noticed the cafe's shiny, silver chairs and bright, green plants.
I took a seat towards the back of the cozy eating space- eager to dig into my fresh meal.
The veggie pizza tasted as colorful as it looked. I loved how crunchy the veggies were, and how well their flavor blended with the cheese and thin crust.
Healthier- but equally delicious- exists; Fresh Thyme's Vegetarian Supreme pizza proves this.
I was also impressed with the tomato soup. Its savory and creamy taste made it one of the best soups I have ever had.
The Naked juice was the perfect refresher to accompany my pizza and soup. All parts of my meal excellently balanced each other out.
Though the cinnamon roll was not necessary, I still wanted to get a taste of Fresh Thyme's baked goods.
Powdered sugar and cinnamon danced on my taste buds as I took a bite into the cinnamon roll. I enjoyed the fluffy breading on the inside; this treat was certainly authentic and fresh.
This trip to the grocery store stood out from any other; the bright atmosphere and high-quality food surpassed my expectations.
I will definitely return to Fresh Thyme Farmers Market. For now, I will just be craving their remarkable veggie pizza.
About the staffer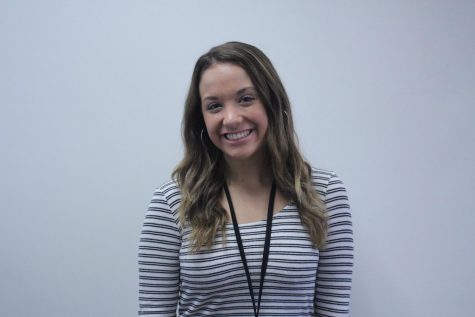 Mady Borst, staff writer
Mady Borst is a staff writer for The Voice and huntleyvoice.com. This is her first year being a part of the staff. In her free time, Mady enjoys singing, writing poetry, and trying just about every restaurant there is in town. She also loves to volunteer and travel.