Huntley Library's approved extensions, simplified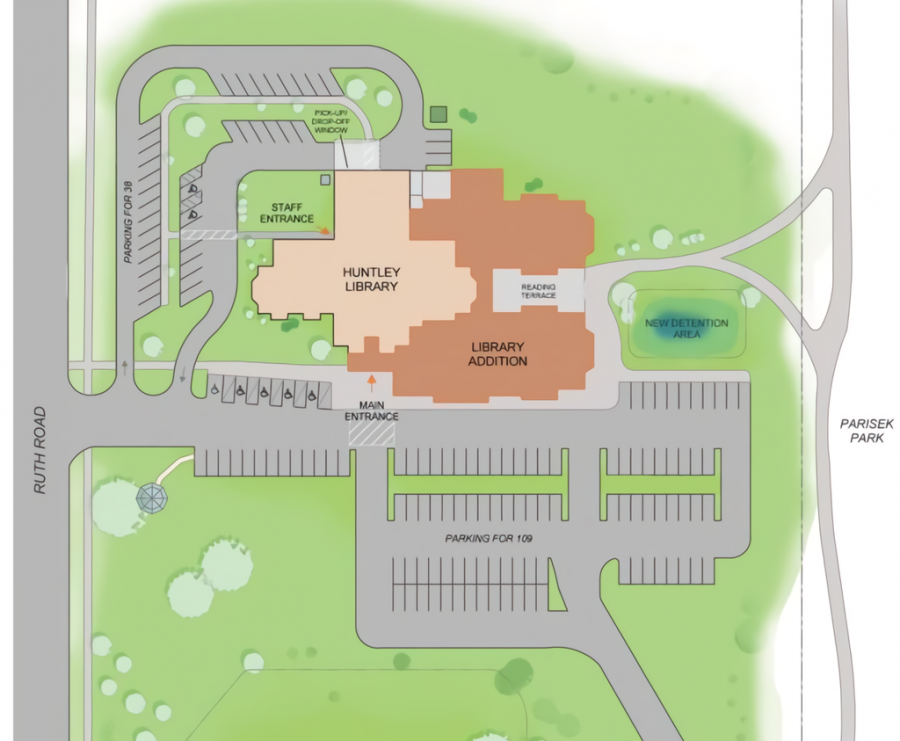 Walk into the Huntley Library and you'll be greeted by a small but cozy stretch of books, DVDs, and tables. But all of that is about to change.
This past week, residents voted in favor of a plan that aims to expand the library exponentially. The updated building will serve as a place of both research and recreation, similar to Huntley High School's existing Hub.
The approval comes after weeks of promotion; one couldn't drive through their neighborhood without seeing lawn signs advocating for the change.
The plan, outlined extensively on the official website, adds numerous new spaces for patrons to enjoy. The additions are as follows:
A drive-thru window for picking up or dropping off materials

A reading terrace for outdoor reading and other purposes that directly faces Parisek Park

Replacement of the temporary children's section with a permanent enlarged space

Programming rooms accommodating up to 150 people

Additional conference and office rooms

New bathrooms and storage areas as needed

Plus many repurposings and refurbishments of existing areas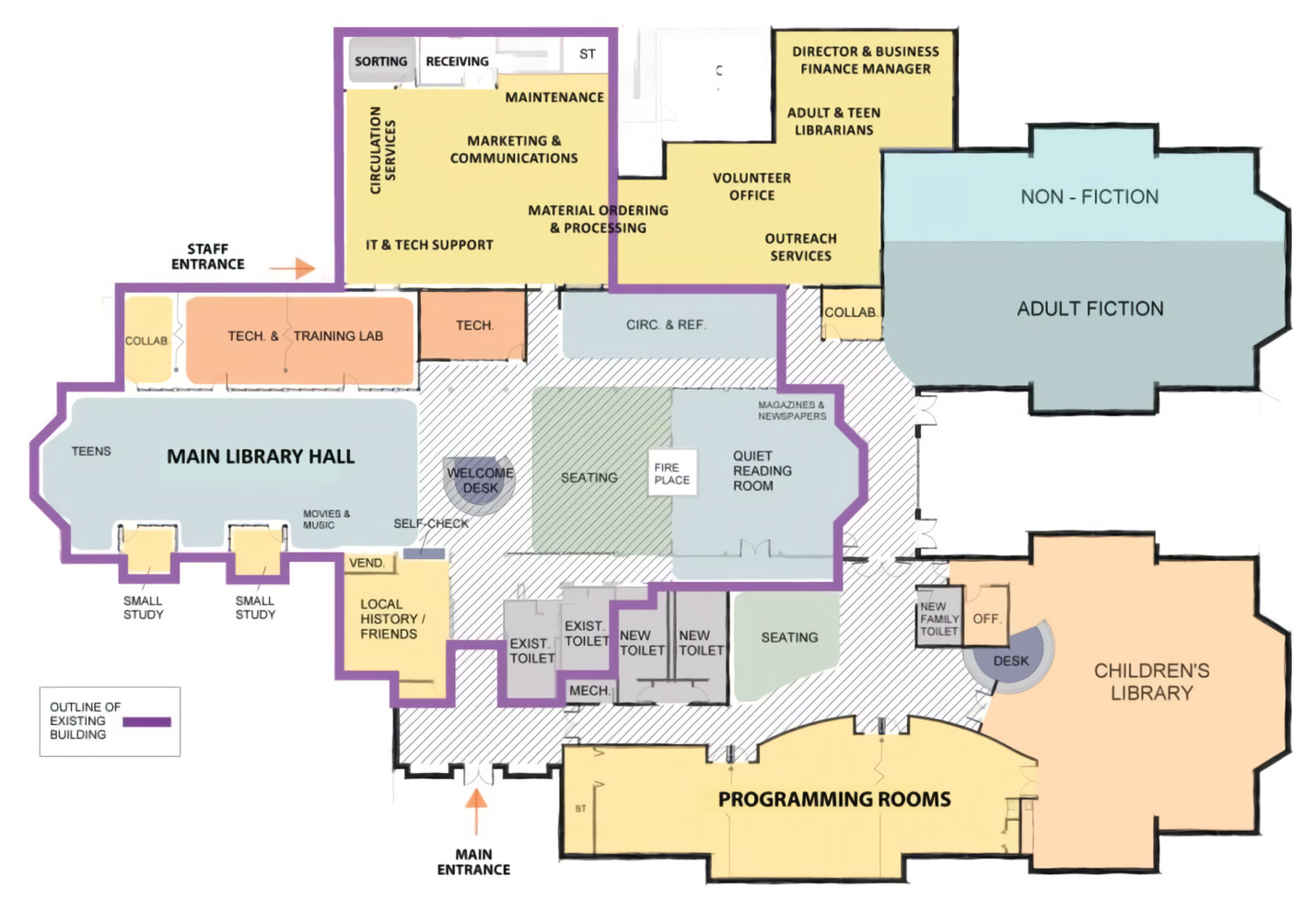 Adult fiction and nonfiction novels will be moved to a different wing parallel to the children's library. That empty space will then be transformed into a "community hub" for students, local businesses, and more to work; think of it as the Hub's collaboration rooms but outside of school hours.
"We are humbled by the outpouring of support that we received from the community we serve," said library director Frank Novak in a press release. "Thank you to the citizens [of Huntley.]"
Along with a general need for more space, the biggest draw for the proposal was the expiration of the children's section trailers. All of the materials are currently sitting between three connected trailers, and with general aging, they are becoming unsuitable for a community of Huntley's size.
In a few years, the library will expand to accommodate both new and longtime residents, from children visiting it for the first time to HHS students finding a place to study after school. As Huntley continues to expand its downtown area, its roots still aren't being ignored — and that is an exciting change indeed.
About the staffer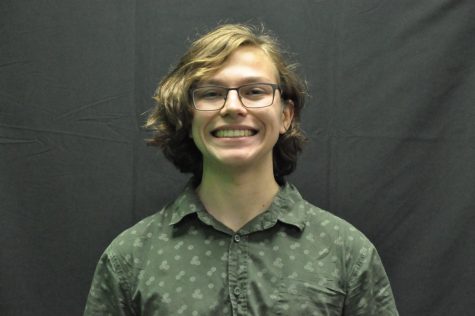 Braden Turk, managing editor
Braden Turk is the co-managing editor and a third-year staff writer for The Voice. He loves to watch and discuss movies, read, and write about a variety of topics.