Varsity girls lacrosse holds their own against Barrington High School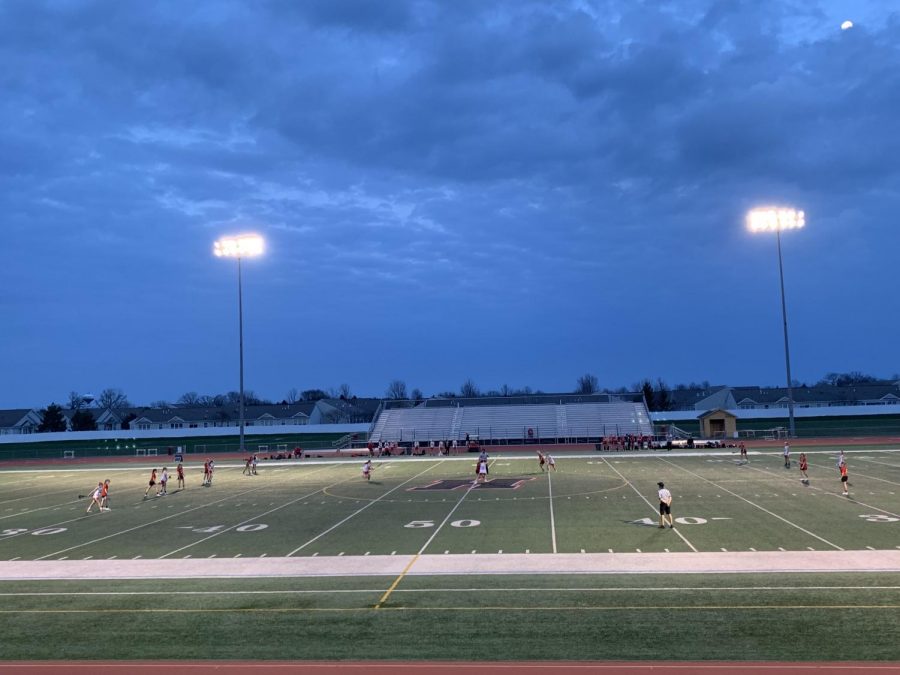 Huntley High School girls lacrosse finishes the sixth game of their season with a loss of 17-1 during a home game versus Barrington High School.
So far this year, Huntley has won two out of the six games they have played. Though their track record is not perfect, this is an extreme improvement from last year, where the team ended the season with zero wins in total. With a new varsity coaching staff, the team seems to be making some major strides.
"Our season's going okay, it's going better than previous years. I feel like we can still [improve] but we just need to work on it and keep our heads up," attack player Jolie Woodside said. "[We're striving to] be a cohesive team."
The game started with Brooke Borchart taking the draw with possession to Huntley, leading the crowd to believe that Huntley would be ahead in the game. Sadly, Barrington had a turn around and scored their first goal.
The majority of the draws were taken by Lauren Maro, Brooke Borchart, and Jessica Parker. Most of these draws resulted in possession by Barrington with shots taken on goal.
The crowd started to gain hope after the first Huntley goal was scored by attack player Katie Brown, but it later became evident that Huntley was just too far behind to attempt to tie up the game.
The score at the half was 1-13, with Huntley down by 12 points. Huntley's defense played very well, and many impressive saves were made by goalies Kaz Black and Antonette Nacua, but Huntley's midfielders struggled to get the ball to the offensive side of the field.
The second half of the game consisted of some impressive defensive plays made by Huntley, but Barrington scored four more points by the end of the game.
The effort put out by the Huntley girls lacrosse team was tangible Wednesday night, and the strides the team has made throughout their season has impressed many.
"We need to work on getting the draws; getting the draws in the beginning is what helps you win the game," Woodside said. "We just need to work on communication on the field and work as a team rather than individual players."
Check out the girls' next home game versus Geneva High School on April 24.
About the staffer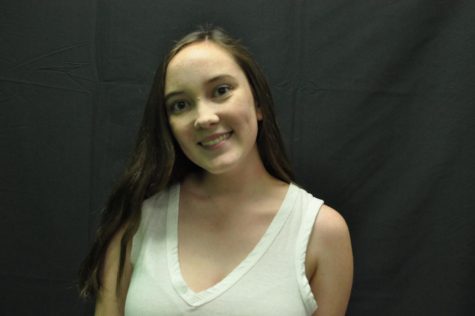 Skylar Sharkey, floating editor
Skylar Sharkey is a floating editor and this is her third year on The Voice. She was named after a character in the movie "Good Will Hunting." In her free time she enjoys reading, writing, and traveling.