Reflections on "Us"
As most of you may know, Jordan Peele, the writer and director of "Get Out" has not only pleased the critics and the audience… but also tells a story through his writing. Critics raving, comedian-turned-horror-film-director Jordan Peele has given us something to think about. The movie is more about the idea of what you see when looking in the mirror.
Over the course of the film, we see the main characters battling with themselves and trying to keep their family alive. The plot of the movie comes from the idea of having a evil doppelganger that you want to desperately get away from but the only way to stay safe is to kill them.
Imagine, seeing another version of yourself in an extremely vile and horrifying way. Lupita Nyongo and Winston Duke did an extremely amazing job with it being both of their first time playing as parents.
Peele is known for writing a great story line with a bunch of unfortunate events leading up to a somewhat happy ending, this movie was a bit different. The events leading up to the ending as well as the ending could all be considered what some would call, unsettling and honestly the ending was more of an answer to the entire film.
Peele has brought new faces on the acting scene to portray huge character leads in his new movie. Young actress Shadid Wright Joseph killed the scenes with her hilarious and very sarcastic demeanor; her hard work and effort truly goes to show. Young actor Evan Alex, playing the leading roll for the son, was good as well… he played this socially awkward little boy who constantly clung to his mother. With him going through these tremendous horrifying events, he was able to figure out the truth behind the story and save a lot of lives.
With a five-star rating on rotten tomatoes and reaching the 94 percentile, "Us" has sparked a sudden weakness in the people of today's society. What are you doing now that could reflect the way people see you? What if we were the people who were left behind?
Without giving too much of the movie away: if you are not the person you are aspiring to be, change the things that you do. Go check out the movie "Us" before it is too late!
About the staffer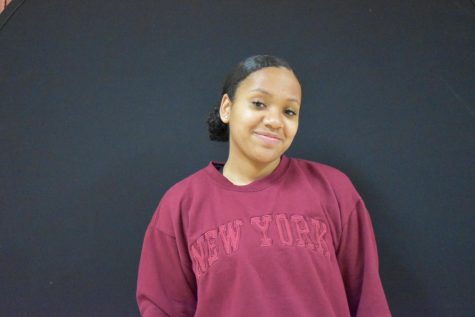 Riyana Walker, social media editor
Riyana Walker is a social media editor for The Voice; this is her third year on the team; she likes to write and listen to music. In her free time, Riyana loves hanging out with her friends and family and babysitting.