Medical Academy interviews hold students to levels of anticipation
Students at Huntley High School have been anxiously waiting for their Medical Academy interviews to come. The application process began on Oct. 7 and will come to a close on Nov 1.  
Students were required to complete a student information form, have their parents complete a parent form, receive a letter of recommendation from two teachers, answer essay questions, and schedule an interview. 
Interviews will take place this Friday, Nov. 1. A lot of students are anxious for their interviews because the medical application process didn't give any information on what to expect during the interviews. Students will be walking into the interview unaware of the questions they are going to be asked. 
"I am most nervous about the type of questions they're going to ask because they haven't told us what to expect," sophomore Ava Nielsen said.
If a student is accepted into the academy, they will be allowed to advance onto the third year of the Project Lead The Way program. This is a big factor for many students applying, as they are enrolled in year two of PLTW this year. 
PLTW is an American nonprofit organization that designs STEM curriculum for use by elementary, middle, and high schools.  
Students will be notified if they are accepted before fall break. Some hope to get into this academy because they want to pursue a career in the medical field while others just want to learn more about the medical field and its opportunities. 
"I hope to learn more about the medical field, the different jobs, and the opportunities," Nielsen said.
Even though many students are anxious for the interview and eager to see if they got accepted, all the students have a very good chance of making it into the academy if they walk in confident and try their best to answer all of the questions to the best of their abilities.
Hang on for a minute...we're trying to find some more stories you might like.
About the staffer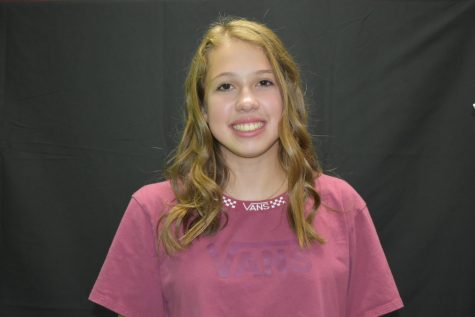 Maddie Meucci, floating editor
Maddie Meucci is a floating editor for The Voice and it is her first year on staff. She is a wrestling manager for the JV team at the high school. In her free time, Maddie enjoys spending time with her family and friends, listening to music, and junior coaching Huntley Cheer and Dance Association's 6th-8th grade dance team.