Bowling team does not give up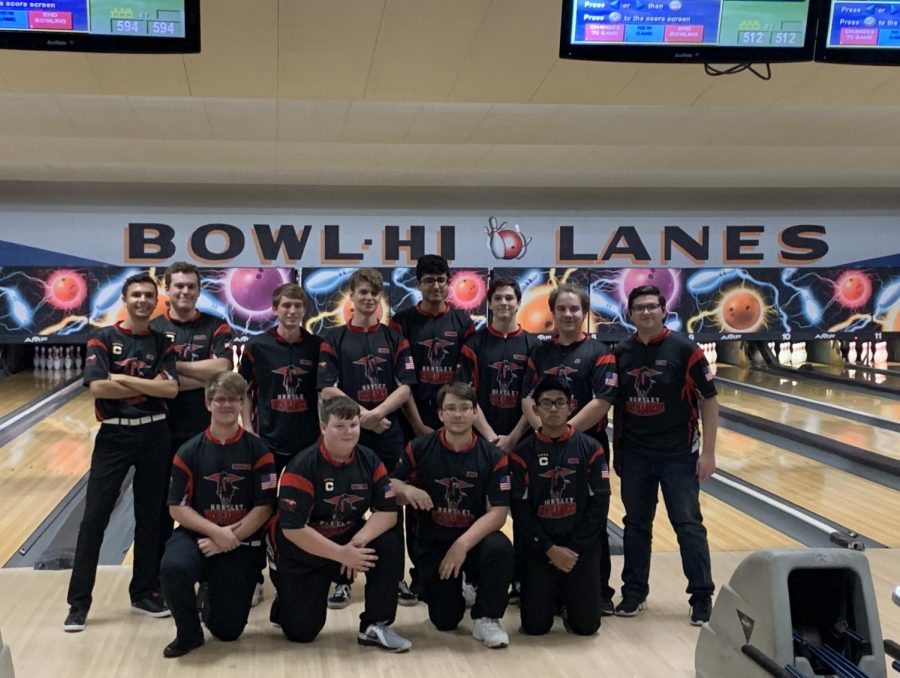 Jerik Alcasid, junior varsity captain of Huntley's boys bowling team, polished his ball, the gold captain patch gleaming on his chest as he bowled another strike. The meet against Geneva was extremely competitive, with high points being racked up by both teams and Huntley losing by only two pins. One spare made the difference.
"I have got to keep my chin up. This [loss] just makes me more hungry and more determined to do even better," Alcasid said. 
Even with this loss, the team has an entirely positive outlook on the rest of the season, determined to come back and striving to do better. After all, with Alcasid bowling a 235 in just one round, Austin DeBello bowling six consecutive strikes, and enough turkeys to get anyone in the Thanksgiving spirit, they are in excellent shape. 
And, even if they do not win, the truly important thing is the support and relationships developed within the team. Whether they bowled well or poorly, they received fist bumps from their teammates.
"You'll see [these] guys cheering for each other. They're not just going to say 'I'm out, I'm done so I'm going home.' They're sticking around until the rest of the team is done, they're congratulating each other," coach Andrew Weigand said. 
These boys could teach us something about true support and sportsmanship, congratulating not only their team members, but members of the Geneva team as well. The only problem is the lack of support for them.
Outside of parents and fellow teammates, there was no audience for the boys bowling team. 
"I feel we are very outcasted and not many people know that we're actually a sport in our high school," senior Varsity Captain Joe Kern said. 
And not only do they not receive the support they deserve at their meets, but they are not well represented in the school.
"We've had numerous cases where we've done well, we've put the announcements in, and it's just kind of glossed over. . .We get a lot of team member support, but we don't always get a lot of school support coming out to cheer us on, you don't see the crowds that you see at a soccer game or a football game," coach Weigand said.
The lack of recognition and support of one of our own school sports is upsetting, and the already electrifying environment in the Bowl-Hi Lanes during a meet could be so much more thrilling with a greater cheering section.
The boys bowling team will continue their season supporting each other, providing ample fist bumps and not letting this two-pin-loss get in their way, only hoping for a greater turnout at their next meet.
About the staffer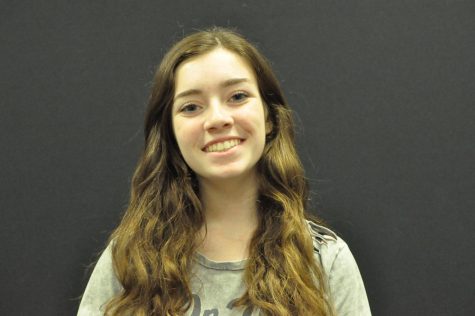 Kimberlynn Bjurstrom, staff writer
Kimberlynn Bjurstrom is a first-year staff writer for The Voice. She adores her big black dog Waffles and she was actually born in Beaver Dam, Wisconsin. She reads way too many books and enjoys participating in the theater community.