The Streak is Broken: Cary Grove vs. Huntley basketball game
Lights, Camera, Action! The Cary Grove vs. Huntley was broadcast on Comcast. Cary Grove High School was heading within the game undefeated within the conference. While Huntley's only loss throughout the conference was due to Cary Grove, Raider Nation was electric with the amount of school spirit as Hunter French was the first to score with a drive on the left side from the wing down towards the block to finish with a spin move.
The Raiders main focus was locking up a key player on the Trojans team, Beau Frericks. Raiders developed a new defensive strategy "diamond-and-one," where they had one player focusing on Fredicks. While the other players formed a box within the lane being focused on the Trojans second best player, Frank Jakubicek. 
Ending the second half with the Raiders down, 18-21, changes were made by the Raiders. 
"It was not anything they were doing, we just needed to focus on us and what we needed to do," assistant coach Starnes said. 
In the beginning of the 3rd quarter, the Raiders picked it up a notch by going on a 15-4 run against the Trojans and that is the point in which the Raiders had the upper hand.
A momentous moment for the Raiders happened near the end of the 4th quarter, when senior Uchenna Egekeze received a short corner pass from Mendoza to finish with a dunk while being fouled. Egekeze made his free throw, completing the three-point-play for the Raiders, extending the Raiders lead to 47-34.
"We played together really well, and we kept our composure," senior Nikolas Mendoza said.
Even though Mendoza was not a key scorer, the team fed off of his energy defensively, while obtaining rebounds offensively and defensively.
The Raiders truly showed everyone tonight that teamwork makes the dream work by winning against the now defeated Cary-Grove Trojans. The game finished with a final score of 54-46.
About the staffer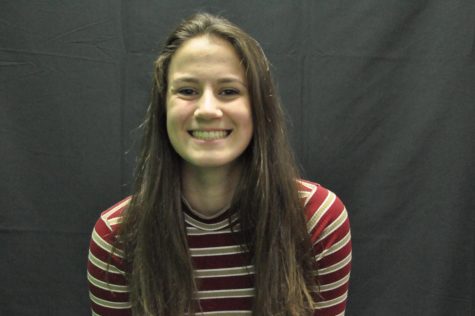 Sydney Novak, staff writer/photographer
Sydney Novak is a first-year staff writer and photographer for The Voice. She is a caddie at Crystal Lake Country Club and is an Honor caddie. In her free time. Sydney enjoys playing basketball for the varsity high school team, listening to music, and is addicted to Netflix.