Speech Team strives for success at Regionals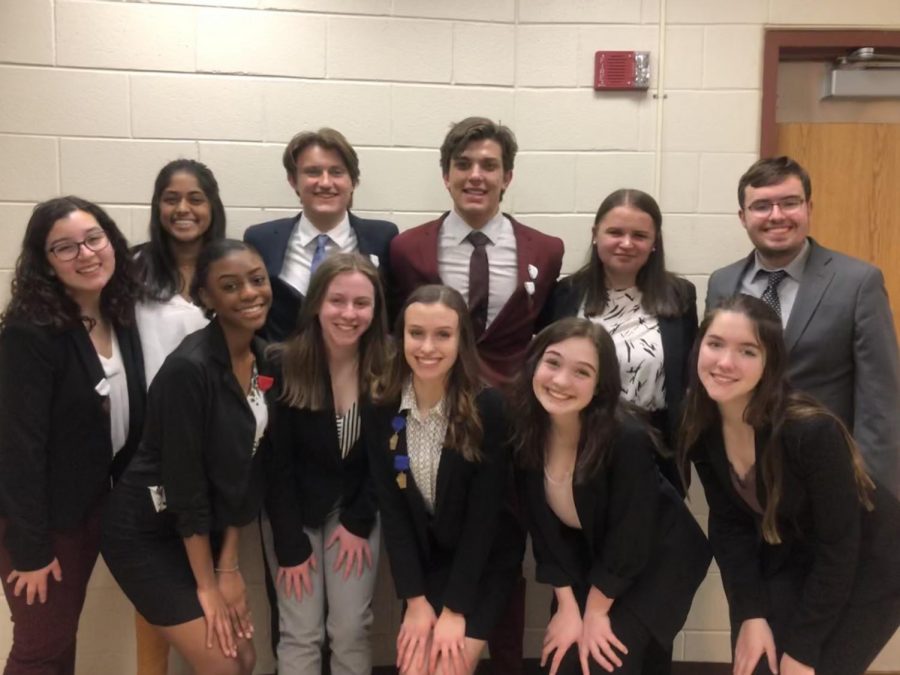 This Saturday on the 8th, Huntley's Speech Team held Speech Regionals where we took 3rd place overall and will be moving onto sectionals in 13 different categories. Moving forward, the team is hopeful about making it to state. 
"For everyone on our regional team right now, it's possible. We're all just so talented [and] we've put in the work. If we bring it like we do in practice, I think we all have an opportunity to make that far," junior Andrew Burkey said. 
Speech teacher and head coach Tom George seems to agree with this notion.
"All our students can do is a plan to do the very best they can to perform at the highest level they can and let the judges do what they do," George said.
Which is exactly what every student plans to do since speech is subjective. Scores heavily rely on the judge's opinion of the subject matter and performance. Because of this, competitors must remain focused and confident. 
"[My dad says speech is] 80% mental and 20% what you're actually performing. That's true because you see your competition perform right before or after you. You just have to go in there with your A-game and if you're not mentally there you're going to do worse," junior Luke Bucaro said.
Perfecting these skills take hours of practice. While team members say it is more like competitive acting instead of memorization and presentation skills used in speech class, they also agree that it is a different world than theater. 
"For everyone in Speech, no matter where you are, it's a growing [process], like any activity. It's cool to see [how] much a person can grow because a lot of people go into this thinking they're going to be phenomenal right off the bat but it's a learning curve because there's really not anything like Speech. Even if you do theater this is just a different type of acting," Bucaro said.
Despite the difficulty and many hours of commitment, students find that it really pays off. "Saturday tournament days are long but it is so worth it once you find the event that's for you. Speech isn't just public speaking there are acting events [too]. There's something for everybody. Once you find your groove in Speech it's really fun," junior Sarah Emmel said.
All of the time and hard work put into these competitions make it all the more disappointing when it is not reflected at school. 
"[Speech] is very often ignored. It's just not looked at as a thing. But we do a lot and we do well. I see a lot of schools that we go to that make a very big deal out of their Speech team because they are really good and it is something that they're proud of," Emmel said.
Huntley's Speech Team has been successful in the past couple of years, yet team members say there is not much to show for it. 
 "It's frustrating [that] we have this small trophy case in the school and it's this tiny thing. By the performing arts center on the wall, there are all the plaques of the champions of regionals on the walls but [if] you're not in an IHSA sporting event you just gets thrown into a case. So it's [frustrating] to be like, where's our wall to put our stuff on?" Bucaro said.
Despite this frustration, the Speech Team remains hopeful for this year's state championship and those to come.
About the staffer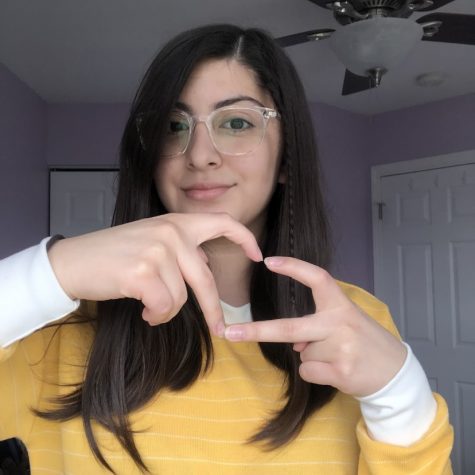 Kate Alvarado, Managing Editor
Kate Alvarado is a Managing Editor for the Voice and this is her second year on staff. She is also a dancer and choreographer for Huntley's Orchesis. In her free time, Kate is usually obsessing over a new music artist, debating film/show theories with her brother, or judging dance routines in competition shows with her sister.