Raiders soar over the J-Hawks at varsity boys basketball regional finals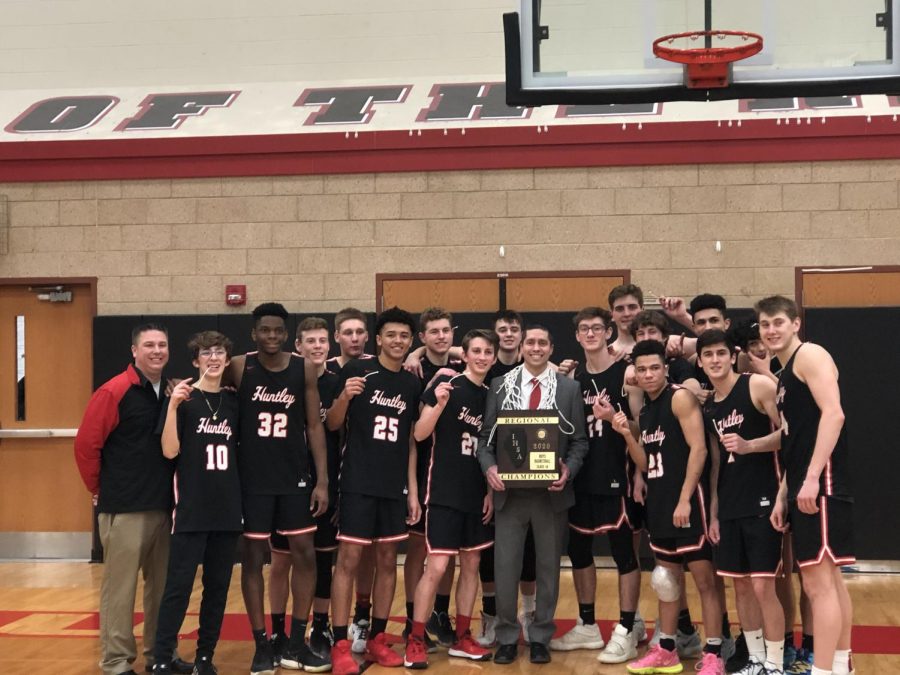 With 6 minutes remaining in the second quarter, star player Uchenna Egekeze rejects Jefferson's shot off of the backboard, then sprints down the court and nails a deep three-point dagger. On Friday, March 6, 27-6 Huntley faced off against 25-7 Jefferson in the regional finals. 
The Raiders came out strong, but the J-Hawks caught up quickly. However, as the game went on, the Raiders pulled away and held a commanding lead for the remainder of the game. Huntley won the game by a score of 65 to 52.
"It was a hard-fought game, we knew Jefferson wasn't gonna go away easily and I'm just proud of our guys' effort to pull out a win," senior star Uchenna Egekeze said.
The J-Hawks fought hard to catch up the whole game, but the Raiders' determination and hard work is what ultimately made all the difference. Uchenna's efforts, among many others, definitely helped motivate the team and keep the energy up throughout the game.
Once the Raiders began to take a dominating lead, Jefferson's coach had their players in a full-court press defense. As the game continued, the players' stamina began to diminish. It was evident in their play, as they started to get sloppy and make mistakes.
The Raiders capitalized on this weakness and exploited it by playing hard and fast, passing and moving the ball all over the court. This relentless, all gas, no brakes play style is what helped the Raiders prevail. 
As the game concluded, the team celebrated by holding up the plaque and taking pictures as the fans cheered loudly from the stands. Huntley staff then brought out the ladder, and the fans began to cheer even louder.
Head coach Will Benson started the team off, cutting the first strand of the net with big silver scissors, followed by both assistant coaches and the rest of the Varsity program. Senior Josh Guyer concluded, cutting off the last strand as parents and fans cheered on the tradition.
Huntley looks to continue their 11-game win streak in an away game as they face off against the #1 seeded team in the Fox Valley Conference, Cary-Grove, at 7 p.m. on Tuesday, March 10.
About the staffer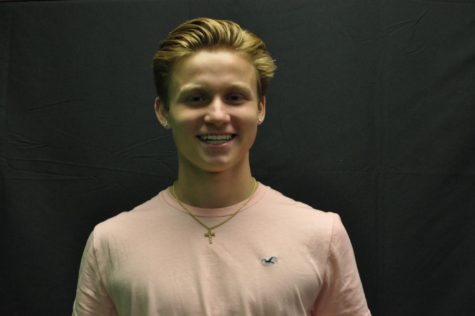 Ryder Shepardson, staff writer
Ryder Shepardson is a staff writer and it is his first year on the team. Fun fact: he had flown an airplane before ever driving a car. In his free time, Ryder plays golf and volleyball; he also manages the girls JV and varsity volleyball teams.