What The Voice recommends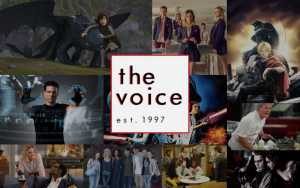 When you are quarantined, you tend to have a lot of time on your hands. Here at The Voice we decided to compile a list of some of our favorite shows and movies in an effort to get you through these times. Who knows? Maybe you'll discover a new favorite! In no particular order, this is what The Voice recommends.
Kate recommends…
"The Fosters" (Netflix)
"The Fosters" is a diversity-filled show about a girl in the foster care system and her journey as she finds a new family. This is a long show with many heartwarming yet heavy moments that deal with relevant issues in today's society. It can open your eyes to the reality of many other groups of people to help us all understand each other a little more. -KA
Kimberlynn recommends…
"Sweeney Todd" (Netflix)
"Sweeney Todd" depicts the grossest and most grotesque parts of ourselves, how low a person may stoop to exact revenge. Though dark, Johnny Depp and Helena Bonham Carter make an excellent couple and the songs that portray the story put the viewer in a stupor. -KB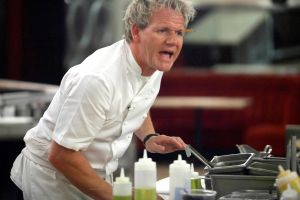 Olivia recommends…
"Kitchen Nightmares" (Hulu, Tubi, Crackle)
My favorite show so far has to be Gordon Ramsey's "Kitchen Nightmares." It's literally so funny, and I love watching how he helps restaurants get back on track. -OM
–
Grace recommends…
"All American" (The CW, Netflix)
"All American" is a show about a teenage boy who finds himself torn between two cities. It is an easy watch and is super relatable. There is romance, drama, and a lot of football. I know everyone will enjoy this show. -GC
Trevor recommends…
"Star Wars" (Disney+)
I believe "Star Wars" is a good series choice because there are nine movies and two stories that will take up many exiting hours and days of your life. -TB
Ellie recommends…
"How I Met Your Mother" (Hulu)
With five main, likable characters; plenty of love triangles; and nine seasons of hints and flashbacks, "How I Met Your Mother" is the perfect show to binge on Hulu. Though Ted Mosby tells his children a love story, the emphasis on his friendships makes it charming and relatable. -EA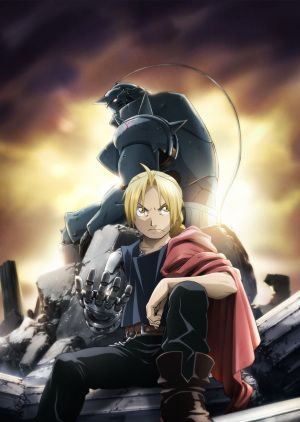 Braden recommends…
"Fullmetal Alchemist: Brotherhood" (Netflix, Hulu)
We need some diversity in this list, so I'm dropping in a suggestion for "Fullmetal Alchemist: Brotherhood." Not to be confused with 2003's "Fullmetal Alchemist," this is a more faithful retelling of the original story, which started publication in 2001. It follows the Elric brothers who, after a failed alchemic attempt to bring their mother back to life, search for the Philosopher's Stone in order to restore their damaged bodies. The series has much to offer: a captivating storyline, memorable characters, and the perfect blend between pathos and action. (Note: English is the best language to watch it in!) -BT
Meghan recommends…
"Survivor: Winners at War" (CBS)
"Survivor" celebrates hitting 40 seasons by bringing back 20 winners to compete for a raised prize of $2 million. The players are a mixture of classic fan favorites, like "Boston Rob" Marino and Parvati Shallow, and recent winners, like Adam Klien. This season also contains more challenges by having The Edge of Extinction island and a new currency of fire tokens. It has something for both long-time fans and recent watchers to enjoy and obsess over. -MB
Maggie recommends…
"Love Island Australia" (Hulu)
"Love Island Australia" is a show where five men and five women live in a villa for six weeks. Each person couples up with whomever they are attracted to the most based on looks and personality. As the weeks go by, more singles are put in the villa to see if they're more compatible with someone who is already in a couple. If they don't find somebody, they risk being dumped from the island. I would recommend this show because it is similar to "Bachelor in Paradise" but a little juicier because you don't know the people. -MK
Emmy recommends…
"13 Reasons Why" (Netflix)
"13 Reasons Why" is a serious show but shows really important topics and issues and is really interesting. It kept me on the edge of my seat. I liked it because it was more realistic about how high school is which is difficult, and I liked how "13 Reasons Why" portrayed a realistic high school social life. -EC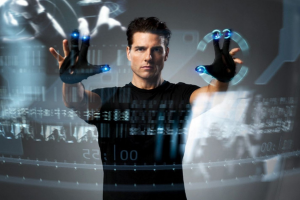 Dennis Brown recommends…
"Minority Report" (Netflix)
Amazing science fiction film that many say predicted the future of policing and government surveillance. In addition, it's just a darned good action/adventure flick. A must-see movie that you'll enjoy! -DB
Nikki recommends…
"Jexi" (Rental, DVD)
I thought that "Jexi" was an absolutely hilarious movie! It was so funny, I was laughing the whole entire time. There were some moments that the humor was a little 'dirty' or inappropriate but I think that was needed for a movie like this to reach its full potential. Overall a really funny movie with a great sense of humor! -ND
Natalie recommends…
"Awkward" (Hulu, Amazon Prime)
The TV series "Awkward" has kept me busy for a few days during quarantine and kept me smiling with the inappropriate humor. A lot of what goes on in the show is something a lot of teenagers can relate to, so it gives humor and comfort at the same time. -NV
Sydney recommends…
"The Good Place" (Netflix, Hulu, NBC)
If you like shows that are just plain random, then "The Good Place" is for you. I'd recommend this show because of how it can incorporate many things into itself, making it so offbeat and good, especially with the show's twist of what the "Good Place" even is. -SL
Molly recommends…
"Pretty in Pink" (Rental, DVD)
"Pretty in Pink" is a great coming-of-age movie for all people. There is a classic love triangle that ends with great results. You can really connect with the main character, and it keeps the movie interesting. I would recommend it for anyone who wants to watch a classic movie on this break. -MB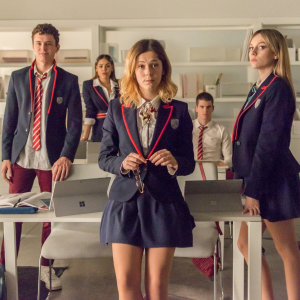 Veronica recommends…
"Elite" (Netflix)
"Elite" is a super cool high school drama. It's in Spanish but pretty easy to keep up with. There is a lot of action and unique characters with really cool stories. There are a few seasons out already but it is all surrounding the murder of a girl in a private high school. The series deals with issues of class, race, and being a teenager. I never got bored while watching it. -VC
Ethan recommends…
"Ozark" (Netflix)
This is a great show about a financial adviser in Chicago who launders money for a Mexican drug cartel, but then suddenly has to move him and his family to the Lake of the Ozarks in Missouri. This show has suspense and big twists the entire time due to the looming threat of the cartel and other factors that come into play later. If you were a fan of "Breaking Bad," then you'll love this show even more due to its grim and somewhat disturbing nature. -EB
Ashley recommends…
"The Vampire Diaries" (Netflix)
"The Vampire Diaries" is a great show to watch during these weird times. I watch it on Netflix and love the mix of action, romance, and mystery. Each season provides a new challenge for the characters to face, and unlike other teen-focused shows, the challenges aren't similar or repetitive. The show is great for anyone who liked "Gossip Girl," "Teen Wolf," or "One Tree Hill." -AR
Sara recommends…
"Parks and Recreation" (Netflix, Hulu, Amazon Prime)
"Parks and Recreation" is such a funny, feel-good show. It has great characters and always makes me smile. It's a perfect show to watch right now if you need some positivity. -SH
Katie recommends…
"The Circle" (Netflix)
"The Circle" is a social experiment competition involving strategy where each player is sequestered in their own apartment. From one's apartment, each player will communicate via online texting where they do what they can to become voted favorite every week. Players will flirt and catfish their way to $100,000. Contestants set up online profiles with photos and descriptions of what they like to do. Some may put their true identity, and some may finesse their way to the finish line. -KA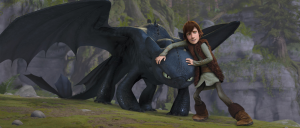 Hailey recommends…
"How to Train Your Dragon" Series (Rental, DVD)
I recommend all three "How to Train Your Dragon" movies because they're awesome. They're essentially action, romance, and the pains of growing up mashed into one big, wonderful heap. "How to Train Your Dragon" is a coming-of-age story where a boy and dragon become friends in a world where they were raised to hate one another. I love watching and then rewatching Toothless' reactions to the simplest things: hating eels, loving grass, and eating fish. Also, the short specials are a must. -HP
Caitlyn recommends…
"On My Block" (Netflix)
This series follows a group of kids who live in the hood and are trying to bail one of their friends out of a gang by solving a mystery leading to money. It deals with tragedies, relationships, and a lot of drama along the way that is super engaging and fun to watch! -CG
Taylor C. recommends…
"Instant Family" (Hulu, Rental, DVD)
I recommend this movie because it was truly amazing and heartwarming. It can be upsetting in some parts but the overall storyline is inspiring. I think the movie and actors do a great job of showing how difficult but amazing it is to adopt children. -TC
About the staffer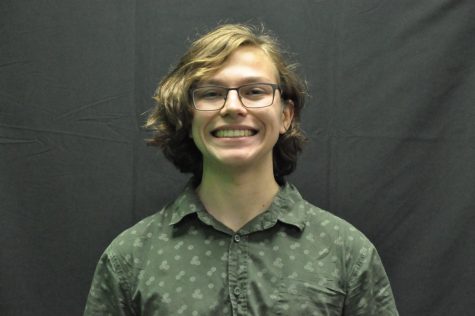 Braden Turk, managing editor
Braden Turk is the co-managing editor and a third-year staff writer for The Voice. He loves to watch and discuss movies, read, and write about a variety of topics.