The PSAT Recap
Diving into how the PSAT was.
On Wednesday, Oct. 14, juniors at Huntley High School took the Preliminary SAT. The PSAT/NMSQT is an assessment that prepares students for the SAT, as well as an assessment for the National Merit Scholarship that can open the door to high-end scholarships. About a week before the test, parents and students were sent an email with information regarding test procedures. This email included a link to the 2020 PSAT/NMSQT Student Guide, which included a lot of necessary information. The student guide contained a sample test, which is a guide to what the actual test is going to look like. 
Also, every student was assigned a different room number for the test. Each room had COVID precautions as each room was filled with approximately 5-10 students who stayed six feet apart. They were also given requirements for taking the test which meant having: our current school ID or valid state-issued ID, number two pencils, and one approved calculator. Students were not allowed to bring certain items into the testing areas, such as: bags of any kind, cell phones, smartwatches, or any unauthorized electronic devices.
Everyone, including teachers, was required to wear masks throughout the entire testing period. Bandanas and gators were not allowed. Students were either allowed to drive to school and enter through the auditorium and field house doors, be dropped off at Door 1, or take the bus.
Upon entering the building, students were required to show some form of identification, whether it be a student ID, driver's license, or state ID. Then, they were allowed to enter the building and were led to their appropriate rooms with their proctors. After reading a lengthy instruction manual, proctors passed out a test answer sheet. Students were then instructed to fill out all of their information on the sheet, which included their: name, student ID number, address, and much more. A lot of students claimed that this process took a very long time for no reason. 
"I feel like they could have done a better job at getting the tests distributed in a more efficient manner," junior Dylan Lyon said. 
After the tests were finally distributed, the students began working on the reading section, where they had 60 minutes to complete. After 60 minutes, the students received a 5-minute bathroom break. Upon returning to the classroom, they began in the writing section, where they had 35 minutes to complete. After another break, they began the last 2 sections, which was math (non-calculator and calculator). In total, the students had to complete 139 questions in 165 minutes. Once the entire test was completed, the proctors took the test in alphabetical order, and then the students have dismissed one classroom at a time.
Tests are scored from 320-1520 points. Students do not get docked points for answering questions wrong; however, they earn points for answering correctly. Once the tests are graded and finalized, the scores will be released to the official College Board website. Along with that score, there will be helpful advice about preparing for the SAT. 
This was the last PSAT for the class of 2022. Although it is not their last standardized test, since they will have the real SAT issued in spring.
About the staffer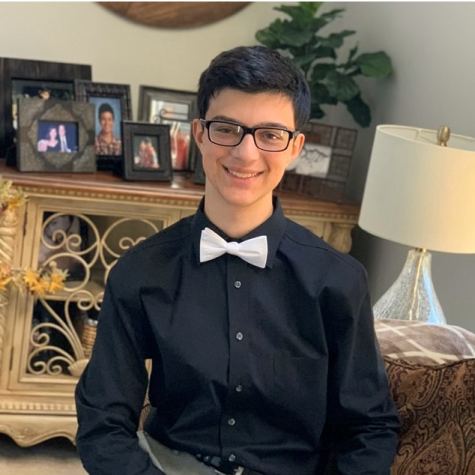 Brenden Boyle, Staff Writer
Brenden Boyle is a staff writer of The Voice, and this is his first year. Something unique about him is that he has visited almost very state in the country. In his free time, Brenden enjoys watching TV shows, spending time with friends, and playing with his dog.