Alyssa Gonzales blazes her own trail
"Please give a round of applause to the first admitted freshman of the Valparaiso University class of 2025, Alyssa Gonzales!" Gonzales looks to her parents, whose eyes are gleaming with joy and excitement, and starts walking to the podium to accept her letter of acceptance. 
Gonzales is currently a senior at Huntley High School, a four year member of the Raiders Dance Team, and has been in PLTW Medical Academy since her freshman year. Driven by passion, love, and motivation, she has been accepted to her top choice school. With a major in nursing, she is motivated to make her mark on the world. 
With the medical field always being of great fascination to her, she never considered a job that was outside of the hospital setting. Viewing surgeries, treating patients, and making her rounds are what she aspires to accomplish one day. 
A childhood best friends of Gonzales was a large motivator in continuing a career in the medical field. They were friends from birth, and their friendship was one of the purest, most genuine things. The friend was diagnosed with cancer at a young age, and passed from cancer a few years ago. Of course, this caused great heartache but Gonzales has used that experience as a reminder to stay motivated, not just for herself and her friend, but for everyone else in need who she has the capability to help. 
Getting accepted to college this year while in a pandemic is a challenge for many seniors all over the world. Not being in school for seven months, there are faulty factors including optional SAT/ ACT scores, college essay writing, and filling out applications at home with little help from teachers or counselors face to face. 
The college admissions path was a nerve racking experience, but ended out in the best possible way. Gonzales continues to shine her way through the rest of her high school experience, excelling in classes such as Biomedical Innovations and Anatomy and Physiology. 
Being accepted to Valparaiso University with a major in nursing created a solid path for Gonzales. She intends to take every ounce of information taught to her into account and always stays positive and motivated in every situation throughout her college experience. 
About the staffer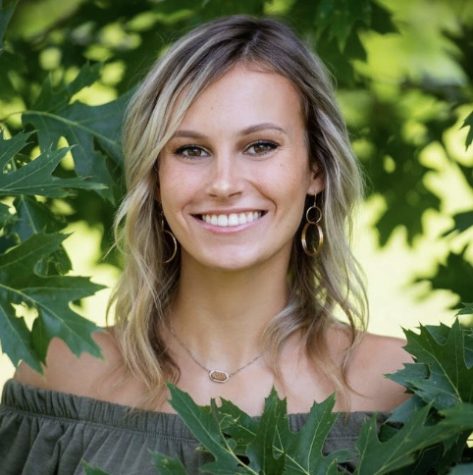 Lexi Radzinski, Staff Writer
Lexi Radzinski is a first year staff writer. She was born in New Jersey and enjoys the outdoors. She also likes taking walks by herself or with friends.