Girls basketball – What is going on?
With the cancellation of sports because of COVID-19, disappointment in athletes is growing to be a more common theme. One of the most recent canceled sports is girl's basketball. After previously being told that their season was looking good to continue, sophomores Alyssa Koop and Ashlyn Horton looked forward to their seemingly possible season; however, they were recently told that it will no longer be taking place.
"I had very high hopes for this year's season. I felt like I improved a great deal since last season and I was upset that I wouldn't be able to bring that to the team this year," Horton said.
Although the season will not be taking place, this is not stopping Horton from improving her skills.
"I go to the gym to keep my cardio and strength up. I do ball-handling indoor and outdoor and get shots up when I can," Horton said.
Alyssa Koop is also staying in shape while her season is put on hold.
"I have been going on runs and shooting [on the hoop] at my house," Koop said.
With the season being canceled, disappointment spread among the girls. Especially since they were given so much hope just for it to be ripped away again by COVID.
"I was upset that the season was canceled, I was really looking forward to playing again but I do understand why it was canceled," Koop said.
However, the girl's basketball season is not looking completely hopeless after all. Coaches are encouraging players to partake in Zoom workouts that will be starting soon in case their season resumes.
Although the girl's high school basketball season is canceled, Horton still plans on playing for her separate club team.
"I have practice once a week due to COVID and we still have to wear masks during practices," Horton said.
Club sports are a big part of Horton's basketball career and especially with the cancellation of the high school season, her club is more necessary than ever.
"I believe playing club will help me greatly in improving my performance due to the level of competition I will be playing at," Horton said.
Despite the fact that the season is being put on hold, it looks like players are trying their best to stay in shape and have a positive attitude moving forward.
About the staffer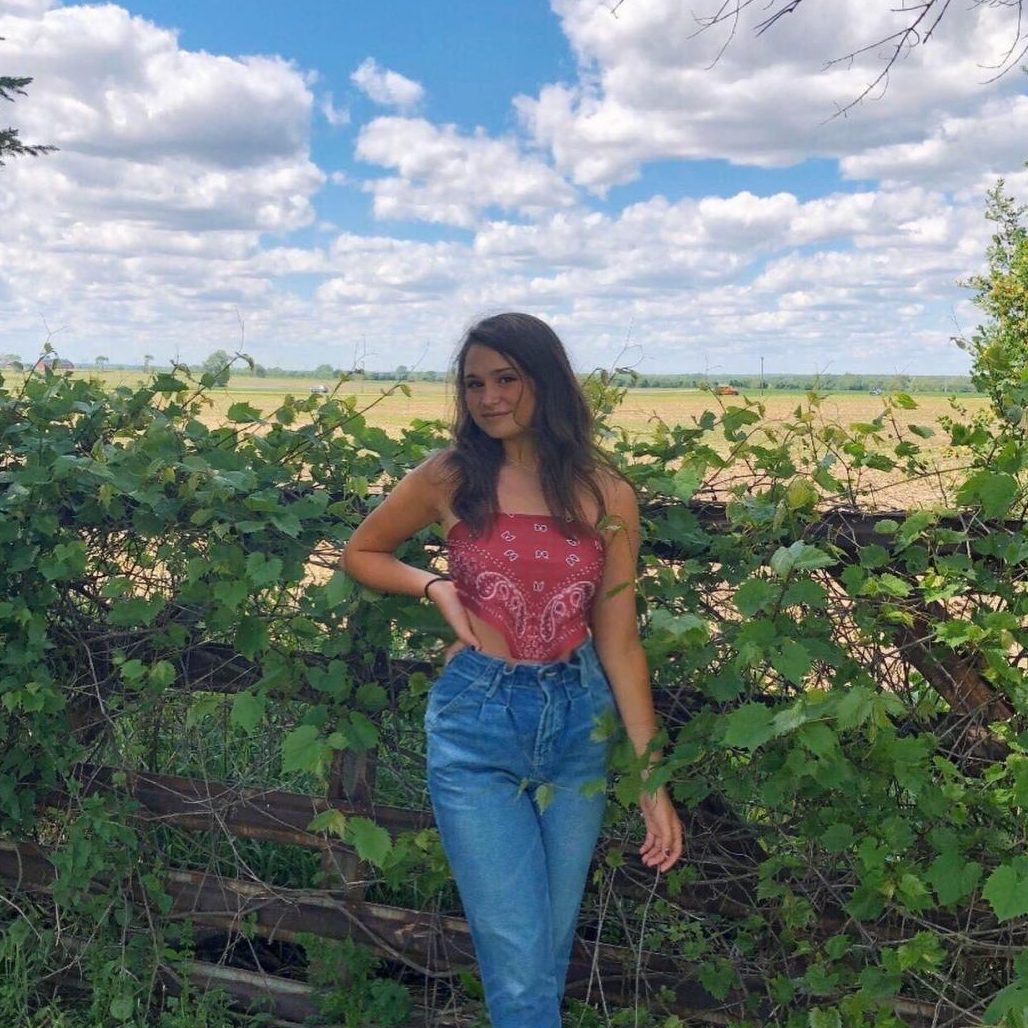 Grace Helzer, Floating Editor
Grace Helzer is a first-year floating editor for The Voice. She has watched "The Office" seven times through and can quote almost every episode. When she isn't watching "The Office", Grace is either spending time with her family and friends or playing soccer for her club team.