CPR/AED lesson now available at local fire departments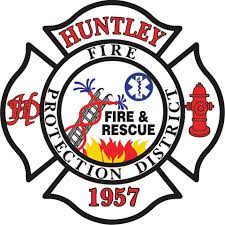 CPR lessons in health class might have felt like something in your way of getting home and going on TikTok. However, not many people realize a top-notch resource right around the corner that will make CPR lessons not only essential but fun.
The Algonquin Lake in the Hills Fire Department (ALFPD) along with the Huntley Fire Department is happily offering CPR/AED classes called Heartsaver classes that are certified by the American Heart Association.
CPR is short for cardiopulmonary resuscitation and occurs when a person is not breathing. Using CPR either by mouth or hands, the air is pushed throughout the body to bring someone back to life.
An AED, or automated external defibrillator, is a machine that also brings someone back to life using shocks to the heart to restart its pumping.
The American Heart Association (AHA) is a nonprofit organization that uses donations to fund cardiovascular research and educate Americans about the heart.
According to the fire department's website, the AHA strongly promotes knowledge and proficiency in all of its courses and has developed instructional materials for this purpose.
For a relatively small fee of $60 for learning to save a person's life, the four-hour Heartsaver classes give people all the CPR and AED information they need.
The classes accept cash, check, or card. Most importantly, however, people can learn from the professions who use these skills every single day to become equipped in whatever life throws at them.
Additionally, in the case that something else comes up, students who need to cancel and do so 48 hours ahead of time will be able to get credit for a future class. Before that time, or exactly on the 48-hour mark, no refunds will be allowed.
Furthermore, these classes are held monthly and are held for anyone. The dates listed currently are May 15, June 19, and so on. The other dates throughout 2021 are listed on the fire department's website.
However, registration does end the day before the classes at 12 p.m., so people must quickly register online at ALFPD.org before all the spots are taken.
Lessons take place at the local fire department but specifically at the Headquarter Station #1 at 1020 West Algonquin Road, Lake in the Hills. Special training rooms will hold the classes.
A fun aspect of these important classes is that there is a maximum of eight people per session which means students can bring seven friends along.
Along with the CPR classes, first aid and healthcare lessons are also provided to the general public.
At the Huntley Fire Department, the same AED/CPR class is offered to 14-year-olds and older but instead with a fee of $20 for residents but $40 for non-residents.
"With the knowledge and skills you will learn in these courses, you may save the life of a loved one, friend, or neighbor," a Huntley Fire Department representative said.
Huntley also provides these classes monthly but with a blended option for $15 through the AHA followed by a 15-minute skill test in-person for $20.
All of the sessions in 2021 are listed on the website, but the closest upcoming dates are May 8 and June 5.
The entirely in-person option is three hours with evaluations of skills by a CPR instructor very similar to the Lake in the Hills Fire Department.
Questions can be directed to Lt. Kelly Gitzke at 847-669-5066 or [email protected]
Whichever department people may choose, both the Lake in the Hills and Huntley Fire Departments provide certified training by professionals at relatively low costs in just mere hours.
In the end, these quick CPR/AED lessons may be the difference between life or death.