Varsity baseball crushes McHenry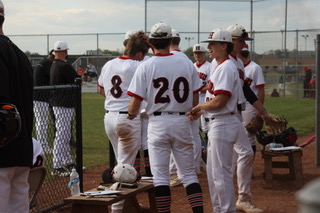 Huntley High School is full of tons of students who are blessed with athletic abilities. Many of those student athletes can be found on the varsity baseball team. Junior pitcher Adam Guazzo has played countless incredible games this season, along with sophomore pitcher Andrew Ressler. 
There are many sophomores on the team who are extremely talented and contribute to the team greatly: Ryan Bakes, Brayden Bakes, Joey Garlin, and Ryan Quinlan. Mix them with the juniors and seniors, and you get a team that represents HHS. In their game against McHenry on May 13, they took the win 8-0, playing a solid game and blowing the team away. 
"We told the team today that we probably played our most complete game. Pitching wise, Guazzo was awesome. I thought we ran the bases really well, and we got some timely hitting," junior Dilan Jakubowski said. "We played flawless defense, so I thought it was the most complete game we've had."
40 minutes into the game, Huntley was up 2-0 and the boys were playing hard and giving continuous effort. As the game progressed, they continued to score points, slowly beating the opposing team. 
"It was a good win against McHenry. We won 8-0, and we stepped on the gas all day," Brayden Bakes said. 
Although they lost, McHenry's pitcher, Cooper Cohn, put up a good fight as well. Still, McHenry could not compare to what Huntley brought to the plate. At the top of the sixth inning, Huntley had gained three points and were winning 5-0. 
"We are very deep off the mound, and we don't hurt ourselves by giving up walks or hits by pitches. We run the bases extremely well, we're very aggressive, and most importantly we put a lot of pressure on other teams," Jakubowski said. 
On May 14, the boys will play McHenry again, but not at home this time. These back-to-back games can be hard, but so far, the boys have taken on every team strongly, only losing to Hampshire High School once. 
"Our biggest competition has been Hampshire. They gave us our only loss," Ryan Bakes said. 
"I think everybody's very appreciative of being out here each and every day and developing relationships and being committed as a team to being the best that we can be," Jakubowksi said. 
Everyone plays their position, and every player has their own job on the team. The fans play a big part as well, cheering them on and doing what they can to make the setting more supportive. 
"Our goal is to get 1% each day to play our best baseball at the end of the year in order to make a strong playoff push. Our conference is generally pretty strong, so there weren't too many cupcakes on our schedule," Jakubowski said. 
As the boys continue on their season, coaches and players will have to continue to work hard to keep what they have gotten already. The competition is difficult, but there is no doubt that the players can take it and will continue to face the challenging teams ahead.
About the staffer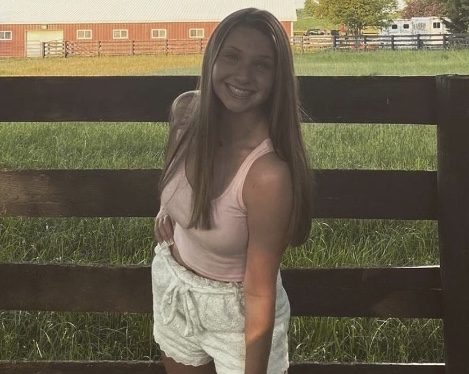 Shannon Magura, Staff Writer
Shannon Magura is a first year staff writer for The Voice. She loves animals and traveling. In her free time, Shannon is usually at basketball practice, training, or hanging out with her friends and family.