The Raiders varsity softball team annihilates their competition
The Huntley girls varsity softball team killed it against Cary Grove in a quick, 4 inning game last Thursday. Starting off strong, right fielder Katie Mitchell started off bating with a quick hit and run in the first inning. The girls continued to run the bases and ended with a small 2-0 lead.
The girls continued to nail it in the field in the following inning. There was not much action in the infield from Cary due to strong pitching from number 17, senior Briana Bower. Bower struck out every girl she encountered on the field that afternoon. Certainly a thing to be proud of. Other notable mentions include a home run hit from Alex Kiriakopoulos in the second inning, sending 3 of her teammates home.
The girls won at the top of the fourth inning with an ending score of 15-0. According to head coach Mark Petryniec, the girls are on the right track to winning the conference and having a strong postseason, despite the difficulties of the pandemic.
"We had most of our girls out with the [Covid] protocols, so this [was] their first game back. It was really nice to see them come back and be able to put the bat on the ball," Petryniec said.
The team seems to be persevering in spite of these challenges. Especially Bower, the star pitcher of the game.
"To see a perfect [game] with all strikeouts is pretty amazing," Petryniec said.
According to Bower, it felt amazing to strike everybody out and get a perfect game.
The Raiders hope to improve as the season continues, and so far, it is looking good.
"The goal is to just get better each and every day. The goal is to win conference, so far we've been perfect in conference and everything is getting us ready for the postseason," Petryniec said. "Overall just seeing the girl's come back and contribute was a really good feeling today."
About the staffer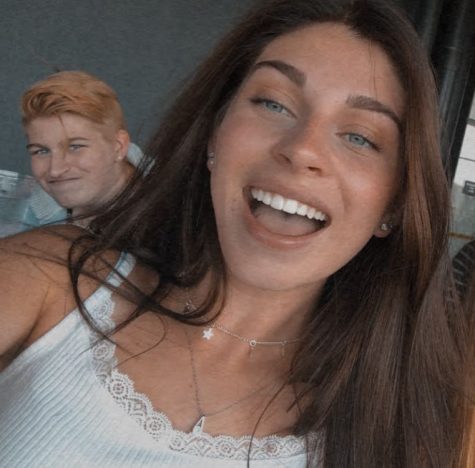 Ally Jorgensen, Floating Editor
Ally Jorgensen is a floating editor on the Voice and it is her 2nd year on staff. Ally plays the trombone in wind ensemble and also runs cross country and track. In her free time, Ally likes to hang out with friends and try new things.