Captivated by Abduction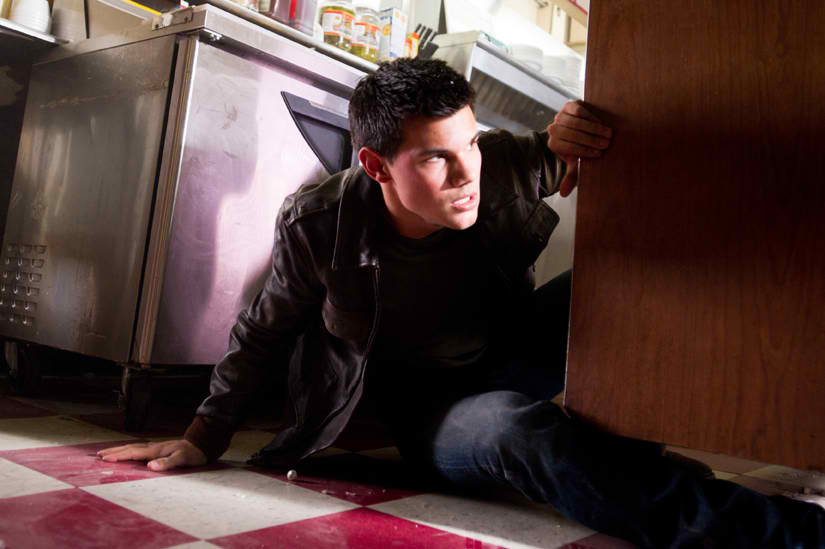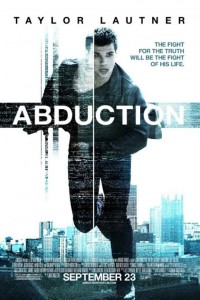 A pickup truck zooms down a never ending highway. The woodland scenery is a blur, shouts of laughter are heard and actor Taylor Lautner is seen mounted on the hood of car speeding 75 miles per hour en route to a high school party.
This may not seem like the opening scene for an action film, especially the action-packed promised film "Abduction", starring Lautner as 18 year old Nathan Harper and Lily Collins as Karen Murphy, a Hampton High School cheeraleader.
They are portrayed as two normal high school teenagers both sharing quick glances in the halls, until they become partners for a Sociology project. Now let the action packed film that was earlier promised begin.
John Singleton, director of "Abduction", shoots the characters in various settings since they are constantly on the move. Each setting offers them clues which leads them to their next destination.
They attempt to escape from the CIA and an unanoymous subject named Nikola Koslow, both protagonists dodge bullets, run through the woods and survive various 'near death' experiences.
As the climax progresses so does Lautner's and Collin's character relationship. This results in a perfect blend of action and romance all in one.
Collins easily fit into her character, Karen, since she has had various roles ranging from the daughter in "The Blind Side" and will play the leading role as the princess in the upcoming film "Snow White" opening in 2012. Her performance in "Abduction" further increased her ability as an actress.
Lautner's performance in the film is recongazible to his role as Jacob Black in the Twilight series due to similair character traits. He is still portrays the persona of a tough, angry boy with a soft gentleman manner towards his love intrest.
The similiar qualities still swayed half of the females in the audience, not counting his looks.
Actress Lily Collins is not left behind by Lautners leading role. She has her own golden moments and gains respect by supporting Lautner's character when forced to make tough decisions.
Looking past Singleton's stereotypical use of characters, such as the leading man happening to be the highschool stud and Collins as his cheerleader girlfriend, there are deeper morals behind the film: trust and family value.
"Abduction" genre falls into the same category as other action flicks such as "The Bourne"  and "James Bond" series but it does not reach entirety to that level. It can be enjoyed by both teenage male and female audience.
Rating: 4 out of 5 Stars
[youtube http://www.youtube.com/watch?v=4BpYpJnspNk&version=3&hl=en_US&rel=0]
Post Author: Yazmin Dominguez.
Yazmin Dominguez is a junior at Huntley High School(obviously) and is a staff writer in the HHS Newspaper. Her various extra curricular activities include being a teen journalist at The Mash newspaper, kick-boxer, active member in peer jury, peer ministry youth leader, and president of Baking Club (Wooo! :-)) When not doing anything school related (which is rare) she is spacing out, petting her two wonderful dogs, on Facebook, acting silly with friends, avoiding awkward moments or cracking Thats What She Said jokes. Yazmin enjoys being chill and not being told what to do. :]
Follow her on Twitter!! @tweetingyazmin

//