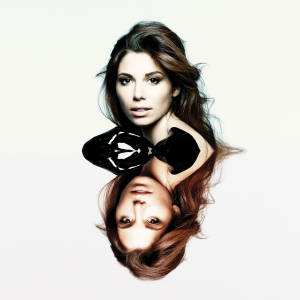 Since her first album "Lovestrong" in 2011, and having a featured song in the movie "The Twilight Saga: Breaking Dawn Part 1," Christina Perri is back with her second studio album "Head or Heart".
Known for her love songs that are, thankfully, more mature than artist Taylor Swift's, Perri's sophomore album is very similar to her first. The heavy hearted songs "Jar of Hearts" and "Arms" from her 2011 album could easily be compared to new songs such as "Trust" and "Burning Gold".
Out of all the songs on the album, it's no surprise that "Human" was set as her first single. Although the lyrics were depressing- talking about "bleeding" and "knifes in my heart", the message was simple.
We are all just human. Everyone goes through tough times, and can only take so much. While listening to the song, it is obvious Perri has reached her breaking point at some time in her life. The emotions and meaning of the lyrics spill through like the painful truth she's trying to tell.
However, is it a good thing that the tattoo-covered artist decided to play it safe and stick to her normal style?
About half-way through the album, the songs started to sound more and more depressing. Yes, it's good to create music that people can listen to after having a bad day, or going through a breakup; but it isn't something that's good for listening to everyday.
The seventh track, "Sea of Lovers," gives off everything but good vibes. Lyrics such as: "I scream beneath the water but hear no noise/all my prayers grow quiet/and I'm lost again," made me feel so hopeless and pessimistic that I turned it off right away.
Alright, we get it.
You feel pain, heartbreak, and remorse like every other girl in the world.
Move on, get over it, and suck it up.
If you're a 27-year-old singer, I expect something more than a sob story. After going back and listening to the album again, I'm starting to think that, maybe, Perri isn't much better than Swift.
Overall, I would give "Head or Heart" 2 stars out of 5. One star for a duet with Ed Sheeran, and another for a simple, yet, elegant album cover.
Better luck next time.